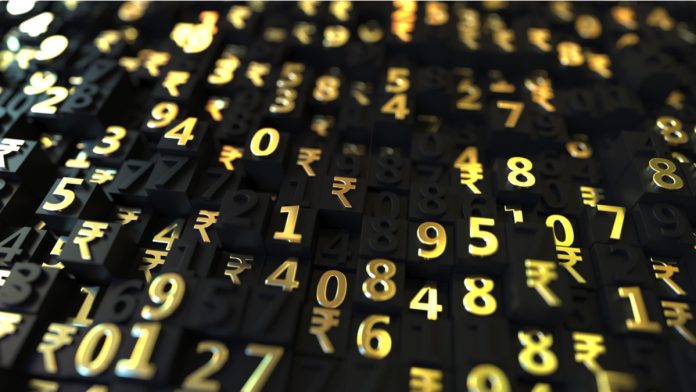 GBP/INR is extending gains in early trading on Thursday, after adding 0.01% yesterday. Still, the pair is close to the lowest level since the beginning of July. At the time of writing, one British pound buys 93.843 Indian rupees, up 0.26% as of 6:50 AM UTC. However, the current ascension has more to do with a weakening rupee than a recovering pound. The latter continues to decline against both the US dollar and the euro. In the previous session, the pair found support near 93.30 and may return to test it again soon.
Yesterday, IHS Markit data showed that Britain's economic recovery from the coronavirus crisis had lost some momentum. The flash reading of the composite purchasing managers index (PMI), which merges both the manufacturing and services sectors, dropped to 55.7 in September after touching a six-year high of 59.1 last month. Economists expected a decline to 56.3.
Still, the preliminary figures pointed to strong growth in the manufacturing sector. However, new orders and confidence fell to the lowest since May. Manufacturing PMI fell to 54.3 from 55.2 in August, beating analysts' expectations.
The economic recovery might be damaged by a sudden increase in new coronavirus cases, which forced Prime Minister Boris Johnson to introduce new restrictive measures earlier this week. He called Britons to work from home if possible.
UK Firms Continue to Reduce Staff
The surveyed companies said that they were cutting jobs for the seventh straight month, which is the longest such run in ten years. This doesn't bode well for the economy as the government job support scheme expires next month. In August, the Bank of England (BoE) said that unemployment would surge to 7.5% in the last quarter, from 4.1 in the three months to July.
IHS Markit stressed that the most affected sectors were those that relied on consumer demand, which is why services activity slowed more than manufacturing. Chris Williamson of IHS Markit said:
"The restaurant sector in particular saw demand fall sharply as the Eat Out to Help Out scheme was withdrawn."
UK finance minister Rishi Sunak is expected to update parliament on the economy and job protection measures later today. He said on Wednesday:
"As our response to coronavirus adapts, tomorrow afternoon I will update the House of Commons on our plans to continue protecting jobs through the winter."
---