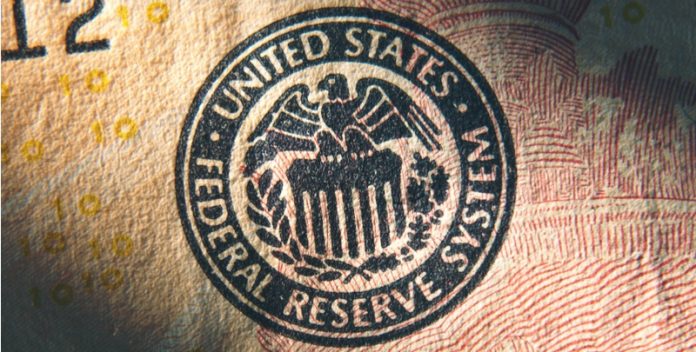 Euro (EUR) is moving lower for a third session
Eurozone inflation expected to confirm -0.2% decline
US Dollar (USD) rallies after no hints from the Fed over further stimulus
US jobless claims in focus
The Euro US Dollar exchange rate trades lower on Thursday, extending losses for a third straight session. The pair settled on Wednesday -0.26% at US$1.1814. At 07:15 UTC, EUR/USD trades -0.3% at US$1774.
The Fed, as the market expected, kept monetary policy unchanged, with interest rates at near zero. The central bank pledged to keep rates at near 0 until inflation rises considerably, forecast to be towards 2024.
Fed officials changed their economic forecast to include a less severe downturn of -3.7% for 2020 versus -6.5% previously anticipated. The outlook for next year was downwardly revised back to 4% growth from 5%. The new projections also indicated that interest rates would stay at the current near 0 level through 2023.
The Fed upwardly revised its unemployment projection from 9.3% by year end of 7.6%. The jobless rate currently sits at 8.4%.
The Fed also stuck to its asset purchase plan. The Fed's reluctance to offer further stimulus disappointed traders producing a risk off response of the US Dollar rising and US stocks falling lower.
The Euro is trading lower, around its lowest level for a month, mainly owing to US Dollar strength. Euro investors will now look towards the release of Eurozone inflation data. Analysts expect the data to confirm a -0.2% decline in headline inflation and a mild increase in core inflation of 0.4%. Weak inflation figures could serve as a reminder that the ECB could introduce additional stimulus to lift inflation.
Looking ahead, the US labour market will remain in focus with the release of US initial jobless claims. Expectations are for the number of Americans signing up for unemployment benefit to decline mildly to 850,000, down from 884,000 the previous week.
---