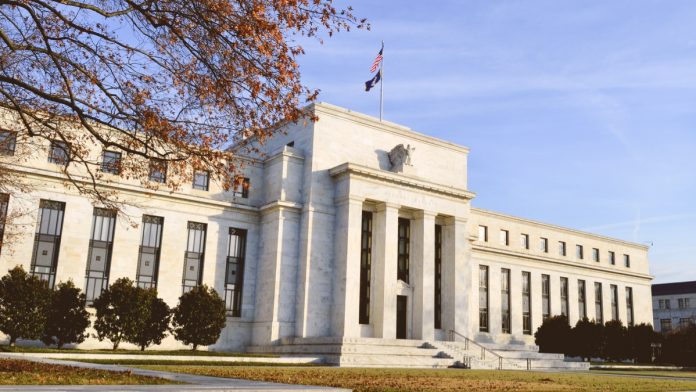 With the Fed expected to remain gloomy on the US economic outlook and keep rates at near 0 for some time yet, the US Dollar declined to a two-week nadir.
The Fed is expected to stick with its current low interest rate policy for the coming three years, which could hit demand for the US Dollar.
A rate hike is not on the cards. If it did happen it would be USD positive
Greg Anderson, global head of FX strategy at BMO Capital Markets in New York believed that signs of a rate hike in 2023 could be a big story.
"Any sign of a rate hike in 2023 could see equities and commodities sell off and the dollar rally," he added.
In the afternoon session, USD/JPY traded – 0.3% at 105.46, recovering slightly after sliding to a two-week low 105.30.
Analysts predict a break below 105.20 could open the door to a deeper selloff
Another analyst said that the Fed will be careful given that the Presidential elections are so close, turmoil in the financial markets is not what they are looking for.
US Dollar Index (DXY) trades 93.062 in a mild recovery as the Euro reversed gains.
The euro trades -0.1% at $1.1851..
The Euro advanced after ZEW economic sentiment data revealed that investor sentiment in the Eurozone's largest economy rose in September, despite headwinds from Brexit and rising coronavirus infections.
Upbeat Chinese data overnight also under pinned the Euro whilst lifting commodity- currencies such the Australian Dollar and New Dollar.
China's industrial output increased and retail sales, surprised to the upside, rising for the first time this year.
The Chinese yuan rallied to its highest since May 2019 versus the greenback and traded -0.4% at 6.779 yuan in the offshore market.
U.S. equities also surged, as the mood in the market improved.
"abundant liquidity from the Fed and rising optimism for a vaccine and the global recovery is driving both equities and the US Dollar," said BMO's Anderson.
---