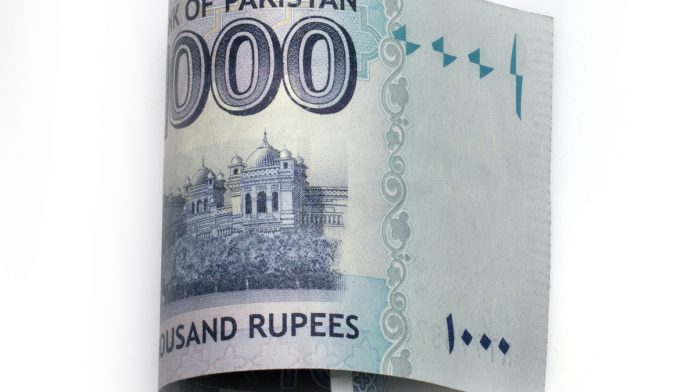 Pakistan Rupee (PKR) heads lower after two days of gains
RBP reports +0.74% rise in foreign exchange reserves
US Dollar (USD) trades lower versus majors
US inflation in focus +0.3% mom forecast
The US Dollar Pakistani Rupee exchange rate is trading +0.4% higher on the final trading day of the week, snapping a two-day losing streak. The pair settled on Thursday -0.27% at 165.49. At 10:00 UTC, USD/PKR trades +0.4% at 166.15. The pair is on track for weekly gains in the region of 0.3%, after falling 1.25% across the previous week.
Foreign exchange reserves held by the Reserve Bank of Pakistan increased by 0.74% in a weekly basis according to data released by the central bank. As of September 4th, foreign exchange reserves held by the RBP were recorded at $12,807.8 million, up $95 million versus the previous weeks' $12712.7 million.
The increase in reserves was owing to $121 million received from Asian Development Bank. Reserves were also boosted earlier in the year by a $991.4 loan tranche from the International Monetary Fund.
The US Dollar is rising versus the Rupee; however, it is falling versus its major peers. The US Senate failed to agree to the democratic led bill to provide $300 billion worth of additional aid to cushion the coronavirus blow to the economy.
Investors are broadly brushing off rising tensions between the US and China, after Trump revoked the visas of 1000 Chinese students on security concerns. China has pledged to retaliate.
Looking ahead investors will turn towards inflation data as measured by the consumer price index (CPI). Expectations are for a 0.3% rise in inflation in August compared to July. This would be slightly down from a 0.6% jump month on month in July. On an annual basis, inflation is forecast to rise 1.2% in August compared to a year earlier, up from 1% the previous month. An upbeat reading could give the US Dollar a boost, as it points to the US economic recovery continuing.
---