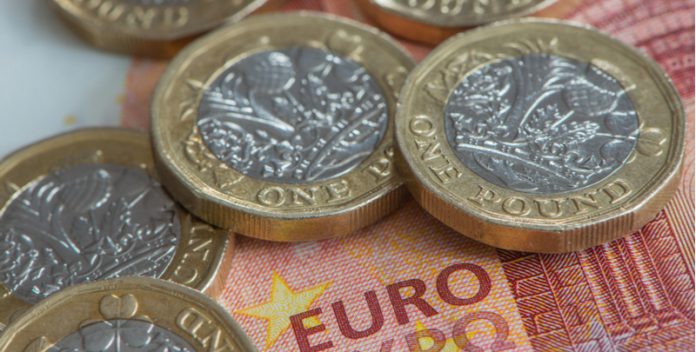 Pound (GBP) falls for a 4th straight session
Brexit remains the key driving force after the UK internal markets bill undermines Brexit bill
Euro looks ahead to ECB meeting
A dovish tone is expected given the negative rates surprise
The Pound Euro exchange rate is seen extending losses for a fourth straight session on Thursday. The pair settled -0.06% at €1.1013 on Wednesday after hitting €1.0951 a fresh 7-week low. At 05:15 UTC, GBP/EUR trades -0.2% at €1.0993. So far this week the exchange rate has lost 2% putting it on track for its largest weekly decline since early May.
Brexit continues to be a drag on the Pound after the government's unveiling of the Internal markets bill which could undermine parts of the Brexit withdrawal agreement. The principal issue is the UK's adjustments concerning the Northern Ireland border, that was discussed for so long in Brexit talks.
The European Union are furious, although Michel Barnier remains in London for talks.
In addition to Brexit, rising coronavirus cases in the UK are dragging on demand for sterling. The Prime Minister Boris Johnson announced that gathering of up to 6 people are allowed.
Separately the post lockdown jump in house prices continued in August, as prices surged to a 4 year high. According to the Institute of Chartered Surveyors (RICS) prices soared +44 in August from +13 in July.
The Euro is looking ahead to the European Central Bank's monetary policy announcement later today. Market participants are not expecting the central bank to adjust policy or interest rates. Instead the focus will be on the ECB new economic projections, the economic recovery and negative interest rates which could see the ECB adopt a more dovish tone.
ECB President Christine Lagard is also expected to talk build on Chief Economists comments which hinted towards concerns over the strength of the Euro, after the common currency hit a 2 year high versus the US Dollar.
---