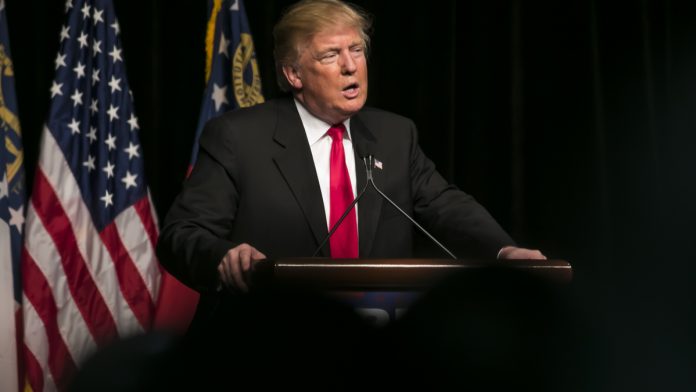 Trump proposes "decoupling" from China at election speech
Looks to adopt a tougher stance on trade
Oil heads lower on demand concerns
Pakistan schools to reopen
The US Dollar Pakistani Rupee (USD/PKR) exchange rate is trading higher on Tuesday after mild losses in the previous session. The pair settled on Monday -0.06% at 165.60. At 09:15 UTC, USD/PKR trades +0.4% at 166.23.
The US Dollar is gaining ground on safe haven flows, whist the risker Rupee is slumping following a speech by President Trump. As the US election campaign enters the final stretch Trump is honing his economic message.  Whilst claiming that the US economy was in the midst of its fastest economic recovery in history, he also raised the idea of ending reliance on Beijing and "decoupling" from China.
Trump was clear with his anti-China rhetoric and he also proposed a tougher line on trade with China. The President threatened to block companies that outsource to China from receiving federal contracts and also said that the US would hold China accountable for the coronavirus pandemic, which has killed 181,000 people in the US.
The tough stance adopted by Trump is unnerving the markets, boosting demand for safe haven assets and currencies, such as the US Dollar. Meanwhile, riskier perceived currencies, such as the Pakistan Rupee are out of favour.
Falling oil prices are supportive of the Rupee limiting losses. West Texas Intermediate slumped 1.9% overnight, flirting with $39.00 as concerns over demand linger. With the US driving season coming to and end and covid cases on the rise again in 22 US states as well as parts of mainland Europe investors are fretting that oil demand is deteriorate before it improves.
Schools and educational establishments in Pakistan have been given the all clear to start reopening in a phased approach as from the 15th September, after being closed for 6 months due to the coronavirus.
The news comes as Pakistan record 394 new covid cases, taking the total number of infections to 298,903.
---