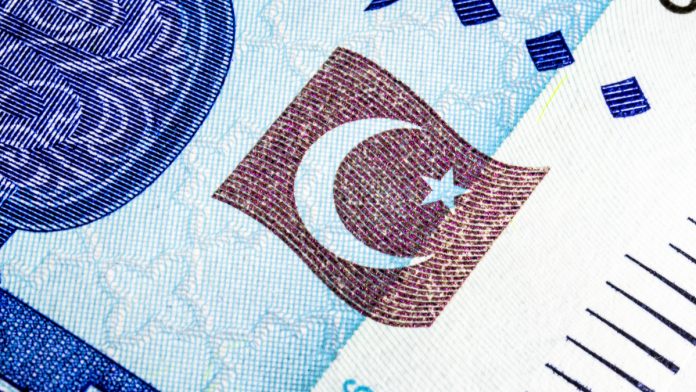 Pakistani Rupee (PKR) trades lower despite upbeat comments on exports from the PM's advisor
Data showed exports fell -19.5% yoy in July
US Dollar holds gains after the unemployment rate falls by more than expected
US closed for public holiday
After falling -1.2% across the previous week, the US Dollar Pakistan Rupee (USD/PKR) exchange rate is edging cautiously higher on Monday. The pair settled on Friday at 165.70. At 09:30 UTC, USD/PKR trades +0.1% at 165.85.
Advisor to the Prime Minister on Finance, Abdul Sheikh, said that as the number of coronavirus cases in Pakistan are declining, exports and tax revenue are starting to increase. The upbeat comments came as he gave a speech at the Pakistan Stock Exchange.Mr Sheikh added that it would take another 3 to 4 months for the economy to recover from the coronavirus crisis.
His comments come following data on Friday which revealed that exports dived -19.5% year on year in August. Severe monsoon rains hit supply chains, taking its toll on exports. Interestingly August's huge decline in exports was much larger than July's when covid restrictions were more stringent.
The US Dollar continues to gain after data from the US Labour Department, on Friday, revealed that the unemployment rate dropped by more than what market participants had been expecting in August. The unemployment rate fell to 8.4%, down from 10.2% in July and better than the 9.8% forecast. The surprisingly strong figure calmed fears that the recovery in the US labour market was losing momentum after a resurgence of covid cases over the summer months.
Meanwhile the headline job creating figure increased by 1.37 million, in line with expectations of 1.4 million.
Yet whilst data was broadly supportive of the US Dollar across the whole of last week, the fact that Congress is has not agreed to an additional rescue package is keeping any gains in the greenback limited.
Today the US is closed for the Labour Day public holiday, so trading is expected to be light, with low volatility.
---