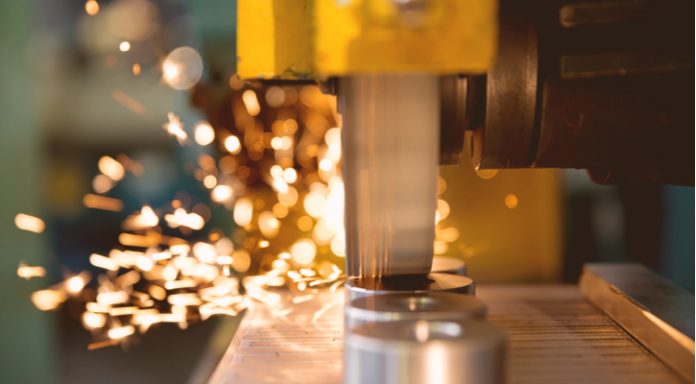 German factory orders +2.8% mom vs 5% expected
Eurozone retail sales unexpectedly declined -1.3% mom hinting that the economic recovery is slowing
US Dollar advances ahead of Non-farm payroll report
4 million jobs expected vs 1.76 million in July
The Euro US Dollar (EUR/USD) exchange rate is trending lower for the fourth consecutive session on Friday. The pair settled in the previous session mildly lower -0.03% at US$1.1849. At 07:15 UTC, EUR/USD trades -0.08% at US$1.1840. Across the week the pair is in line to decline -0.5%.
The Euro is trading on the back foot as concerns that the economic recovery in the region could be slowing. German factory orders rose 2.8% month on month in July. This reading came after a 27% jump in June and was the third straight month of rising orders. However, the data confirms that the rebound is losing steam. Analysts had expected a jump of 5%.
There was also a notable difference between domestic and foreign orders, with the former declining -10.2% whilst foreign orders grew 14.4% in July.
The data comes following Eurozone retail sales figures yesterday. Retail sales across the bloc fell -1.3% month on month in July. This was the first decline in three months, indicating that the rebound in consumer spending was running out of steam. Analysts had been expecting a 1.5% jump in sales.
Looking ahead there are risks of renewed rise of coronavirus cases, weaker confidence and rising unemployment which could slow the economic recovery further in the coming months.
The US Dollar is pushing higher ahead of the US jobs report. Expectations are for 1.4 million new hires in August, down from 1.76 million in July. The unemployment rate is also forecast to drop into single digits, falling to 9.8%, down from 10.2%. Average wage growth is due to slow to 4.5%, from 4.8% suggesting that more lower income earners are returning to the workforce.
The lead indicators for the jobs report report haven't been encouraging. The employment component of the ISM manufacturing and non-manufacturing reports showed continued contraction, albeit at a slower pace. The closely correlated ADP private payrolls report also fell short of forecasts, pointing towards a disappointing headline figure today. However, in such unprecedented times anything is possible.
---