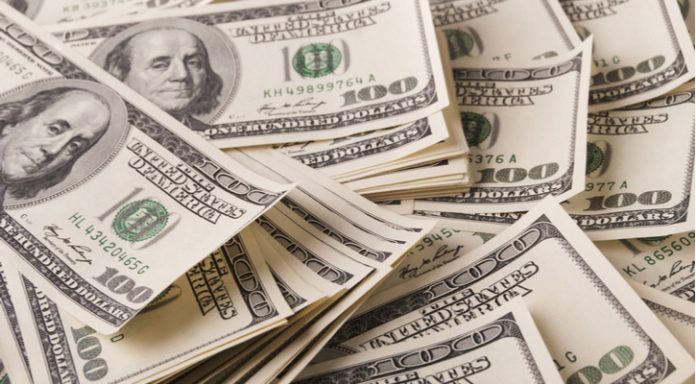 US Dollar has been weak on Fed dovishness and doubts about the US economic revival
Australian retail sales accelerate.
The multi-month dollar selling has waned in recent days.
The US dollar has been trading steady against its competitors as the markets await the North-American job numbers due today.
The expectations regarding the strength of the economic recovery from the coronavirus impact are not optimistic.
The greenback's recent slide has lost its momentum in recent days. Still, analysts continue to be bearish on the currency due to the ultra-dovish Fed monetary policy guidance aimed to revive the anemic economic situation in the country.
The analysts predict the stocks to rise, the US Treasury yields and the dollar to fall as the Fed has restated its commitment to keep the interest rate low for long.
The euro was trading at 1.1851 dollars during the Asian session, helped by the pullback in the dollar from a two-year low hit on Tuesday.
The British pound was trading at 1.3285 dollars, falling off from the recent highs as the lack of progress in the trade negotiations between Britain and the European Union reignited the no-deal Brexit worries.
The Australian retail sales accelerated in July helping its currency to regain the lost ground in earlier trading.
The US non-farm payrolls due later today is expected to report an increase of 1.4 million jobs in August, less than 1.763 million jobs created in the previous month. The job numbers come in the backdrop of non-existent financial support from the government due to the impasse in the US Congress.
The Fed's last week change in position to address the employment shortage instead of the earlier focus on inflation is negative for the dollar – as it allows the central bank to keep the interest rates lower for longer than earlier planned.
Chicago Fed President Charles Evans indicated that the Fed could keep the interest rate near zero as long as it takes to push the inflation to 2.5 Percent, much above the current levels and slightly above the Fed's inflation target of two Percent.
The dollar index, trading against a basket of currencies, was at 92.759 today.
Analysts expect the dollar weakness to continue for at least three months, due to the change in the Fed outlook, according to a poll from Reuters.
AUD and NZD fell earlier, tracking the overnight sell-off in US equities, suggesting broader loss of confidence among the investors as the volatility hit a 10-week high.
Later, the retail numbers and the upcoming US data expectations brought a more measured tone in both the currencies. The Australian dollar was trading at 0.7275 US dollars, and the New Zealand dollar was at 0.6712 against the USD.
---