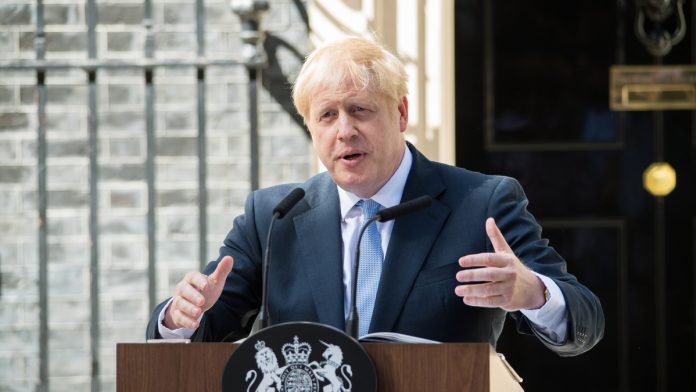 GBP/INR is moving sideways in early trading on Wednesday, as the pair is trying to recover after three consecutive bearish sessions. At the time of writing, one British pound buys 98.463 Indian rupees, up 0.02% as of 8:00 AM UTC. Previously, the pound has lost ground during the last few days amid growing concerns about a potential no-deal Brexit.
Wednesday might be the most important day for the Brexit saga, as UK Prime Minister Boris Johnson is visiting Brussels to meet European Commission President Ursula von der Leyen in person to discuss the three issues hindering the agreement on a massive post-Brexit trade deal.
In November, sources from both sides were generally more optimistic, citing some progress made during the extended discussions. JPMorgan even gave an 80% chance that a deal would be achieved by the end of the year. However, negotiations in London ended with no compromise, and investors are now worried about a no-deal withdrawal, which could have devastating effects on the British economy, which is already affected by the pandemic.
A UK government source told Reuters:
"We must be realistic that an agreement may not be possible as we will not compromise on reclaiming UK sovereignty. It's clear that some political impetus will be required for the talks to make any more progress."
The EU Has to Move, Gove Says
Earlier today, Cabinet Office minister Michael Gove refused to provide odds of a deal, though he said the EU had to move for an agreement to materialize.
European sources said that EU chief Brexit negotiator Michel Barnier said that he believed a no-deal divorce was more plausible than a trade pact. A diplomat and an EU official, who chose to maintain their anonymity, told Reuters that Barnier gave his prediction during a meeting with the 27 national affairs minister from the EU.
Meanwhile, the UK became the first Western country to approve a COVID vaccine, with the first doses being rolled out this month. The vaccine produced by Pfizer is expected to accelerate economic recovery. Britain will also likely use the vaccine produced by AstraZeneca.
As for India, there are no major fundamentals that could move the GBP/INR pair, as all the attention is focused on Brexit talks.
---