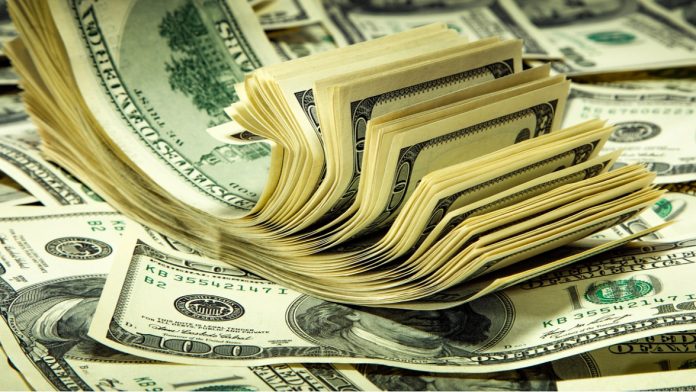 The US dollar might clock 1.3 Percent monthly drop in August.
Yen steadies on reports that Abe lieutenant seeks to run for PM.
China and the US data awaited.
On Monday, the US dollar might record its longest losing streak since the 2017 summer and also its continuous monthly decline for the fourth month. Yen volatility subsided after Yoshihide Suga, Chief Cabinet Secretary to Abe, was reported to be in the race to be the PM.
The yen was at 105.55 dollars, off 0.2 Percent in the morning trade after having risen to 104.195 on Friday – on receiving the news of Abe's resignation due to health reasons.
The Australian dollar was at 0.7369 dollars – a 21-month high and has eased a bit from there; New Zealand dollar was at 0.6739 dollars – a level just shy of 0.6744 dollars posted on Friday post-COVID high.
Federal Reserve Chair Jerome Powell indicated a more accommodative central bank approach to the inflation and the US dollar was under pressure as investors took it as a signal that Fed interest rates would stay low for longer than earlier anticipated.
The dollar fell by around 1.3 Percent in the dollar index and around one Percent against the Euro in August. The greenback has lost 10 Percent from the March highs against the euro and a basket of currencies represented in the dollar index.
Analysts see the dollar decline now as the start of a multi-year decline, and the Fed's recent ultra dovishness is considered very bearish for the dollar even with the global risk aversion, worldwide recession and emerging market weakness in play. They feel euro has run too fast but yet see it moving to 1.25 dollars by September next year, after holding near the current levels this year.
The euro was up 0.1 Percent to 1.1921 dollars in the early Asian trading, and the pound was at 1.3358 dollars.
The Yuan was at a seven-month high of 6.8560 in the offshore market trading.
The US opinion polls, the Purchasing Managers' Index figures in China and major economies, and Friday's US payroll numbers along with Japanese politics are eyed by the markets this week. The US Fed officials' speeches will also be watched – Richard Clarida at 1300 GMT on Monday and Raphael Bostic at 1430 GMT.
Barclays analysts are expecting dollar weakness this week as more hints about the new framework are awaited along with the pressure from month-end rebalancing.
---