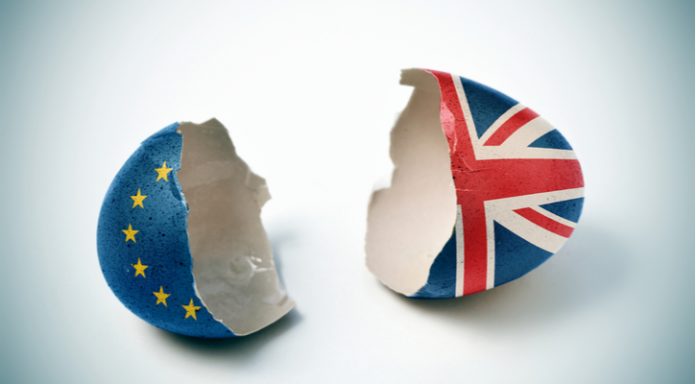 The British pound is higher against the Australian dollar on Thursday.
Aussie dollar trades lower with global stock markets
Australia considering vaccinations for returning travellers
Quantas Airlines says no international flights until June 2021
Brexit talks conclude tomorrow
GBP/AUD was up by 139 pips (+0.75%) to 1.8371 as of 6pm GMT.
The currency pair has held support at 1.82 and jumped up above 1.835 before steadying at a new 2-week high
GBP: Brexit talks conclude tomorrow
The British pound ended up being a top riser on Thursday across G10 currencies following an overnight rebound in the US dollar. Forex markets reacted strongly overnight to Federal Reserve minutes by sending the dollar higher and other major currencies lower. The dollar mostly gave back a small portion of its bounce back but the pound nearly recovered all of Wednesday night's drop.
There appears to be some optimism going into Friday's press conferences from chief negotiators Barnier and Frost following the latest round of post-Brexit trade talks. There have been reports flying around about EU warnings on UK financial services and lorry drivers but official sources have been tight-lipped. Chances of a major breakthrough towards a deal look remote, but more conciliatory language and perhaps an agreement on one big area like fishing would be enough.
AUD: Australia considers mandatory vaccines
The Australian dollar was largely trading in sync with US stock indices, which had taken a turn for the worse Wednesday night after Fed minutes were released but rebounded somewhat on Thursday.
Australia is still debating public policy around the coronavirus vaccines it would procure from AstraZeneca / Oxford University. Prime Minister Scott Morrison ruled out a mandatory vaccine yesterday for Australians but has left open the idea that travellers into Australia could be forced to take the shots while in quarantine. Australian airline Quantas issued a statement saying it will likely not resume international flights until June 2021.
So far the turn lower in growth-friendly currencies likes the Aussie dollar – and also the British pound versus the dollar has been a one-day phenomenon but it could quickly escalate into a full bullish reversal.
---