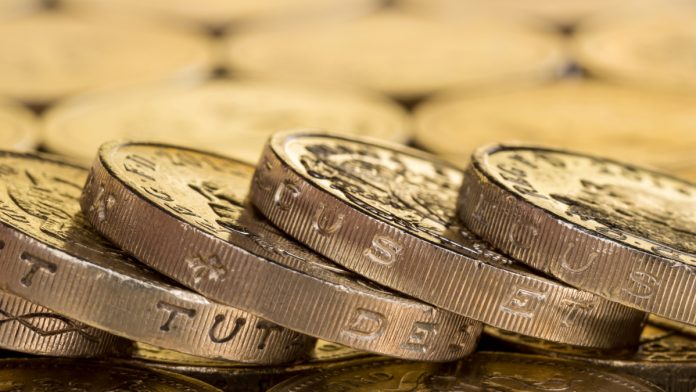 The British pound is higher against the euro on Wednesday.
UK CPI more than forecast, takes pressure of BOE to add stimulus
German virus cases keep rising, Merkel to delay more reopening
Lorry access a new issue in Brexit talks
GBP/EUR was higher by 10 pips (+0.10%) to 1.1103 as of 8am GMT. This week the pound-euro exchange rate is higher by +0.48%.
The currency pair has been little changed around 1.11 this morning after a jump yesterday afternoon to a 3-day high.
GBP: UK inflation up more than expected
The British pound was moderately higher in reaction to UK inflation data for July that saw price growth rise by more than expected, thanks in part to a spike in oil prices during the month.
An inflation rate comfortably above 0% but below 2% allows the Bank of England to continue its 'wait and see' approach to UK interest rates. The rise in inflation today makes it less likely that the UK central bank moves to a significant new stimulus measure like negative interest rates.
Consumer price inflation rose 1.0% year-over-year in July, up from the 0.6% prior and the 0.6% forecast. Core consumer inflation, which excludes food and petrol rose 1.8% while retail price inflation (RPI) stands at 1.6%.
Gains in Sterling were capped given the exchange rate had seemingly priced in the better data yesterday afternoon and because Brexit news was less favourable.
Lorry drivers (truckers in American-English) are a new sticking point for Brexit talks according to the Financial Times, with Brussels warning that UK demands are too close to single market rights.
EUR: Germany coronavirus cases delay reopening
Germany reported over 1500 daily coronavirus cases in the last 24 hours, the highest since April when lockdown measures were in full force. Thankfully the death toll remains low and that should prevent a more serious consideration of a new national lockdown to prevent the spread.
However, German Chancellor Angela Merkel has acknowledged the rising cases mean Germany will need to delay the further relaxing of virus restrictions, which means a longer road to economic recovery than might have been the case with fewer cases.
---