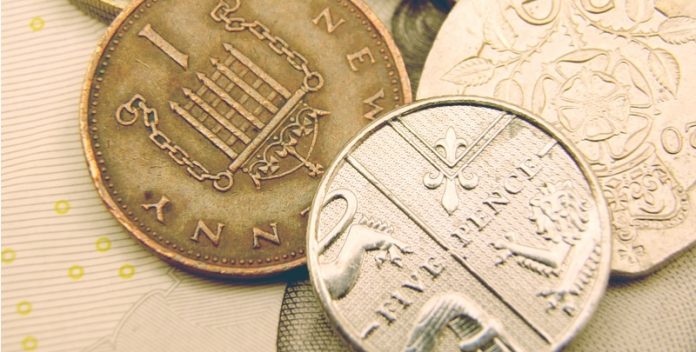 The British pound is higher against the Australian dollar on Tuesday.
RBA minutes say recovery is expected to 'slower than earlier expected'
Aussie dollar reaches highest since February over US dollar (AUD/USD)
S&P 500 reaches record high
Trump says China made biggest corn order in history last week
Pound/Australian dollar was up by 132 pips (+0.72%) to 1.8286 as of 4pm GMT. This week the British pound-Aussie dollar exchange rate is higher by 0.25%.
GBP/AUD was moving gradually higher on the day but a break of 1.82 saw a quick upside move to 1.83 before pausing again. Yesterday it fell -0.46%.
GBP: Brexit talks resume with dinner this evening
This week's round of Brexit talks begin with dinner tonight. The EU already fired off a warning shot yesterday when the FT reported that the bloc is saying British banks may need to wait longer to get full access to European markets. The financial industry represents a large part of UK GDP, and the UK will be keen to avoid a delay to full market access.
UK inflation data released tomorrow, where July CPI is expected to drop -0.1% on the month but rise 0.6%, steady from the prior reading.
AUD: China investigates Australia wine industry
China beginning an anti-dumping investigation into Australian wines hurt the prospects for the Aussie dollar on Tuesday. While it gained against the dollar, reaching its highest since February – this was largely a function of US dollar weakness.
Political differences between the two countries have seen China gradually increase its pressure on Australia's economy via its trading relationship since China is the biggest consumer of Australian goods and raw materials.
RBA minutes released today discussed the decision at the last meeting to keep interest rates on hold. The Aussie dollar dropped after members said that the downturn was shallower but warned the recovery might be slower than previously hoped.
The minutes stated: 'Members noted that the downturn had not been as severe as earlier expected and a recovery was under way in most of Australia. The recovery was, however, likely to be slower than earlier expected, with the COVID-19 outbreak in Victoria having a major impact on the economy.
---