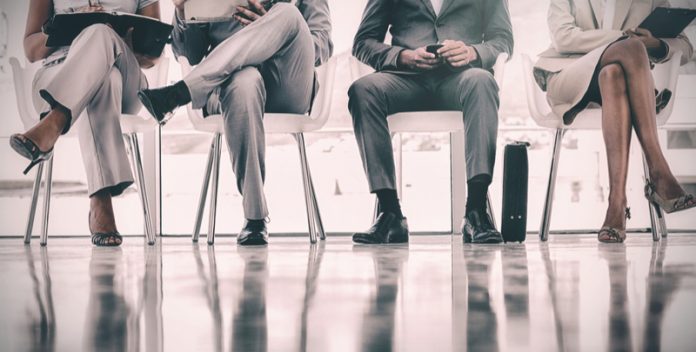 Australian Dollar (AUD) rallies after US jobless claims boost economic recovery optimism
Both initial jobless claims and continuing claims declined as hiring in the US resumed
Australian unemployment ticked higher to 7.5% as 1 million Australians are jobless
The Australian Dollar US Dollar (AUD/USD) exchange rate is heading higher on Thursday for a second straight session. At 14:30 UTC, AUD/USD trades +0.15% at US$0.7175, towards the upper end of the daily traded range.
After starting the session in the red, the risk sensitive Australian Dollar has pushed over the flat line into positive territory following the release of US jobless claims data.
The number of Americans signing up for unemployment benefits fell below 1 million for the first time since mid-March. The number of new claims eased again for the second straight week boosting optimism surrounding the labour market recovery.
A drop to 963,000 new claims calmed fears that rising coronavirus cases, particularly in southern states of the US and rolling back of some reopening measures were hampering the recovery in the labour market. Claims had totalled 1.2 million the previous week and analysts had forecast 1.1 million this week.
The number of continuing jobless claims, so those actively collecting unemployment benefit decreased from 16.1 million to 15.5 million.
The data suggest that employers have cautiously resumed hiring. However, this is a very gradual increase and it will take time to make up for the huge job losses seen in the spring period.
The upbeat data had little impact on the US Dollar, which continues to trade in the doldrums. However, it did lift the risk sensitive Aussie, which had been on the back-foot owing to weak domestic data.
Labour market data from Australia earlier in the session had been less encouraging. Unemployment ticked high to 7.5% in July, up from 7.4% as the number Australians without a job hit 1 million in a first for the nation. However, job creation was also significantly better than forecast at 114,000 vs 40,000 expected.
---