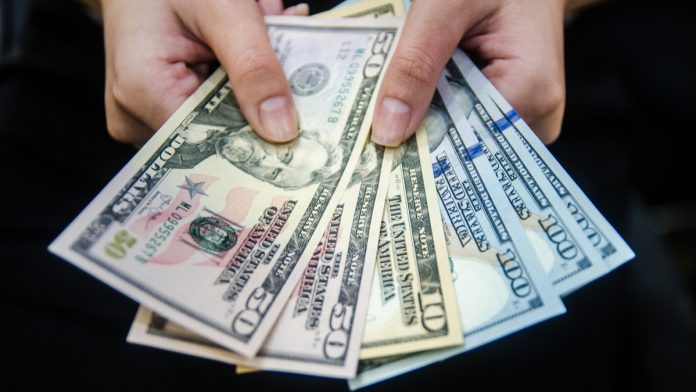 US stimulus stalemate continues.
US dollar weakness in the Asian session.
Aussie awaits jobs data.
Dollar selling was seen across the board on Thursday as there was no progress in the talks between Republicans and Democrats over further economic stimulus.
The Australian dollar is on focus today during the Asian session as it awaits job numbers amidst the business setbacks due to the coronavirus. The report might show unemployment on the rise and slowing job creation. A resurgence of virus cases in Melbourne has shaken the confidence across the economy. AUD/USD was trading at 0.7165.
The decline in treasury yields affected the US dollar strength, but analysts are optimistic about a stimulus deal soon. They are betting that the politicians would be hard-pressed to show a result to their constituents as the elections are approaching. The dollar could gain against the other haven-linked currency – Yen if a successful stimulus deal comes forth. It would, in turn, help the greenback to strengthen against its other competitors. The dollar was near a three-week high against the Yen at 106.87.
The euro was trading at 1.1786 dollars, after a 0.4 Percent fall on Wednesday. The Sterling traded flat at 1.3034 dollars. Elsewhere, the dollar was at 0.9122 Swiss francs, after falling around 0.5 Percent yesterday.
The Republican and Democratic leaders, including Trump, exchanged blame for a five-day lapse in stimulus deal talks. The unemployment benefits which expired last month were seen as a critical component for the US economic revival after coronavirus halted businesses and caused millions of job losses. The pandemic had created severe havoc in the US as it killed more people there than any other country.
Analysts have always maintained a sure case of stimulus deal as, without it, the economic recovery could stall; but, market sentiments were not so steady.
The US dollar index fell 0.3 Percent on Wednesday but is well above the two-year low touched a week earlier; the index reflects the dollar value against a basket of currencies.
Elsewhere, the New Zealand dollar was trading at 0.6577 dollars, without much volatility as yesterday when its central bank expanded quantitative easing and considered negative interest rate as a possibility for the future.
---