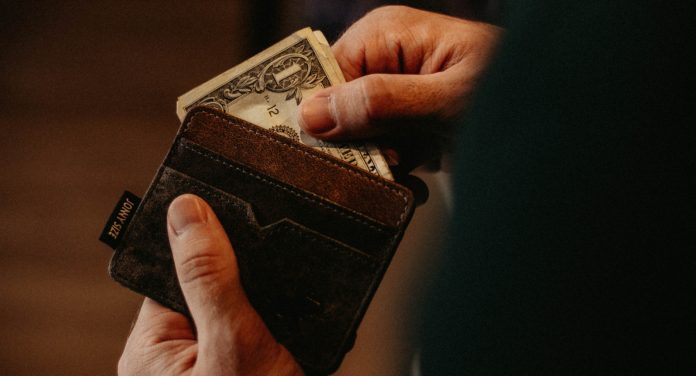 Dollar arrests recent decline; bounce back to 93.597.
Stimulus talks key trigger for the dollar.
The Turkish Lira is trading just above a record low.
The US bond yields traded in the positive territory along with the dollar; bond yields and the dollar had touched multi-month lows in recent weeks.
The dollar index bounced back to 93.597 from Friday's two-year low of 92.495. The index tracks the dollar value against a basket of currencies and has been due for a short-term bounce after falling for seven straight weeks, according to market participants.
The euro was at 1.1741, down 0.5 Percent against the dollar. The Yen was trading flat, with one dollar fetching 105.96 yen.
US President, over the weekend, passed executive orders extending employment benefits and suspending payroll taxes.
The markets are expecting stimulus deal valued between 1 trillion-1.5 trillion dollars from the Congress, and the existing orders are minimal to replace that, traders said. But, the market is still expecting a stimulus deal, even if it takes more time, judging by the trading behaviour in the dollar.
Both Republican and Democratic camps in the Congress expressed willingness to engage in further negotiations to reach a deal. But, significant differences are a cause of concern.
The heightened tensions between the US and China also worries the market participants. China has retaliated with sanctions on 11 US citizens, including Republican lawmakers after the US passed sanctions against key Chinese and Hong Kong officials earlier.
Further, US Treasury Secretary Steven Mnuchin has warned that foreign companies failing to comply with the accounting standards will be delisted from the US stock exchanges by the end of 2021.
Turkey's depleting foreign reserves has kept its falling currency, Lira, near the record low hit on Friday. The country's central bank might take further actions to prevent further fall in foreign reserves and its currency value.
Lira was trading at 7.320 against the dollar, slightly above Friday's record low of 7.365.
---