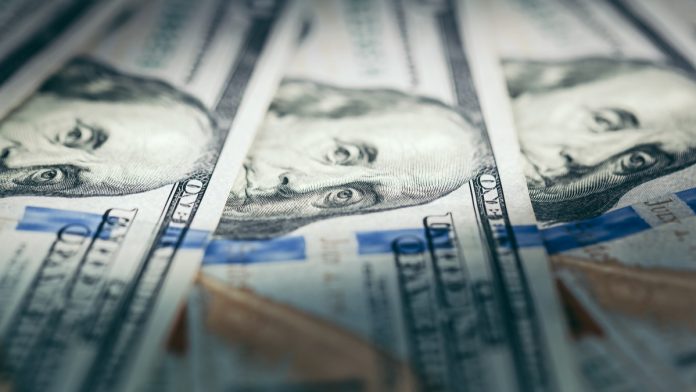 Short-squeeze has supported the dollar in recent days after a massive sell-off in July adding to milder declines in earlier months, pushing the greenback to a strong bearish trend.
Short-sellers ran for cover after better-than-expected payrolls report on Friday; the job numbers had pushed the Treasury yields higher before this week's colossal debt sale of 112 billion dollars.
Even the Friday up-move wasn't adequate for the dollar to prevent a negative weekly change.
JPMorgan analysts in a note said that they were positioned for several weeks in favour of the EUR-bloc. They were anticipating better economic performance, compared to the US, due to pandemic after-effect as well as the European policy framework after the agreement on recovery fund.
Such portfolio rebalancing is evident in the performance of the dollar and the euro, with the latter now hitting a two-year high 1.1915 dollars last week and was trading up at 1.1791 dollars today. Its recent high of 1.1915 is now a significant resistance; with 1.1755 and 1.1694 acting as support: against the dollar.
Today, Tokyo is on a trading holiday, and Asian session witnessed low-volume trading in EUR/USD; traders are also waiting for more clarity on the US stimulus bill before moving size.
The dollar index, against a basket of currencies, was firmer at 93.339, but not far above a two-year trough.
It was trading against the Yen at 105.75, much above 104.17, its recent low, but struggling to move above 106.46.
As Washington ordered sanctions against Senior Hong Kong and Chinese officials as well as Chinese owned apps like TikTok, Sino-US trade talks are scheduled for August 15.
The US docket has consumer prices on Wednesday and retail sales on Friday, and are expected to show an uptick in spending – possibly, a bit dampened by the latest round of social restrictions.
EU production number, this week, is expected to be bullish.
Chinese economic releases this week are expected to show a continued recovery; earlier data had shown China's factory-deflation eased, and industrial activity is now better – near pre-coronavirus levels.
---