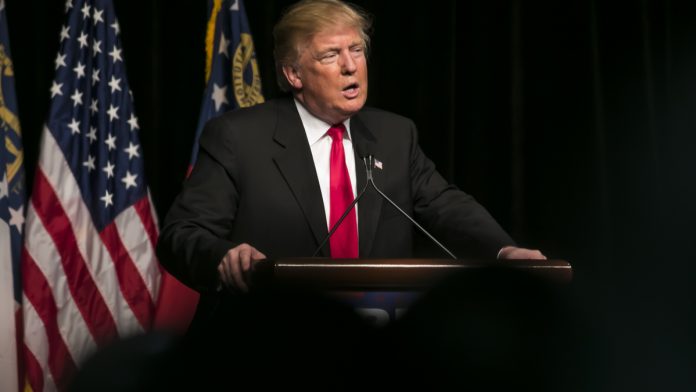 Euro (EUR) is starting to lose the covid advantage as US curve shows signs of leaning lower
US Dollar (USD) surged after upbeat jobs data on Friday
President Trump signed executive order to increase unemployment benefit amid impasse on Capitol Hill
Democrat and Republican negotiations on fiscal stimulus are set to continue
The Euro US Dollar (EUR/USD) exchange rate is extending losses from Friday. The pair plunged 0.75% on the final day of the previous trading week, settling at US$1.1788. Whilst this was the steepest sell off in the currency pair since April, EUR/USD still managed to gain 0.1% across the week.
At 07:15 UTC, EUR/USD trades -0.1% at US$1.1774 in a relatively quiet start to the trading week.
The Euro is under pressure as its coronavirus advantage appears to be dwindling. One of the reasons that the Euro has soared versus the US Dollar across recent weeks is because the bloc handled the covid crisis better. There were fewer cases and fewer deaths. The US on the other hand, saw a resurgence in cases from mid-June. The curve in the US is starting to lean lower with the pace of new cases slowing. Whilst the situation clearly is worse in the US than Europe, that gap is starting to narrow, dragging on the pair.
The US Dollar is just managing to hold onto Friday's rally inspired by a surprisingly upbeat US non-farm payroll report.  The US saw 1.7 million jobs added in July, whilst the unemployment rate declined to 10.2%. The data was better than what analysts forecast. However, the numbers also revealed that the recovery in the labour market is slowing. The US labour market will remain in focus today with the release of JOLTS jobs openings data.
After the Democrats and Republicans failed to reach an agreement over the US stimulus package before the weekend, President Trump stepped in with executive orders giving $400 additional unemployment benefits, to replace the $600 that expired at the end of July. The two parties will continue negotiations today.
US – Sino relations will also be a key driver of sentiment amid elevated tensions and as negotiators from the US and China meet to take stock of progress in the Phase 1 trade deal.
USD Index Today - last 90 days
---