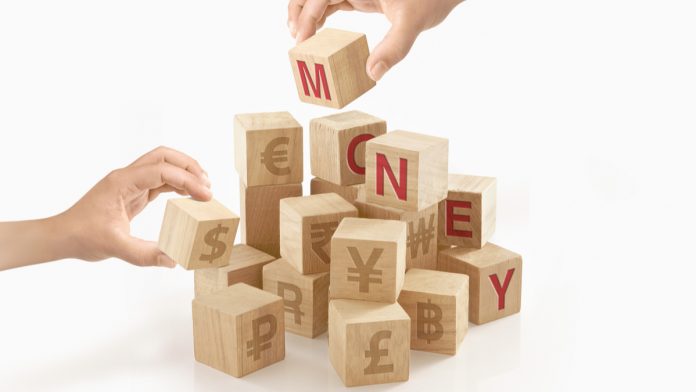 GBP/INR is surging on Thursday, after a two-day correction. Currently, one British pound buys 98.604 Indian rupees, up 0.54% as of 6:30 AM UTC. The pair almost touched the highest level in two years, which was previously set on Friday.
Earlier today, the Bank of England (BoE) maintained the interest rate unchanged at 0.1%. The bond-buying programme was also left untouched at 745 billion pounds. The policymakers' decision was in line with analysts' expectations.
As for the economic outlook, the central bank said that it anticipated the recovery to take longer than initially thought. Britain's economy would probably get back to pre-COVID levels by the end of next year.
The BoE has also warned of potential risks of negative rates:
"The MPC will continue to review the appropriateness of a negative policy rate as a policy tool alongside its broader toolkit."
The bank added:
The MPC has other instruments available — for example, asset purchases and forward guidance. The MPC will continue to assess the appropriate monetary policy stance and will keep the appropriate tools for achieving its remit — including negative policy rates — under review."
While the recovery would take longer, the downturn is less severe than initial estimates. The BoE expects the gross domestic product (GDP) to contract 9.5% in 2020. It would be the biggest annual drop in a century. Still, it's way lower than the previous estimate of a 14% decline.
RBI Leaves Interest Rate Unchanged As Well
Elsewhere, the Reserve Bank of India's policymakers also met earlier today to decide the next steps to support an economy struggling with the impact of the pandemic. The central bank unanimously decided to leave the repo rate unchanged at 4% and the reverse repo rate at 3.35%, which is the lowest in 20 years.
The RBI ruled out any potential increase in the key rate for the near future, given the situation with the pandemic.
The number of coronavirus cases continues to increase in India. On Wednesday, the country saw the second-highest daily surge in infections. This doesn't allow major states and cities to ease the strict lockdown rules, which could support the economic revival.
GBP Index Today - last 90 days
---