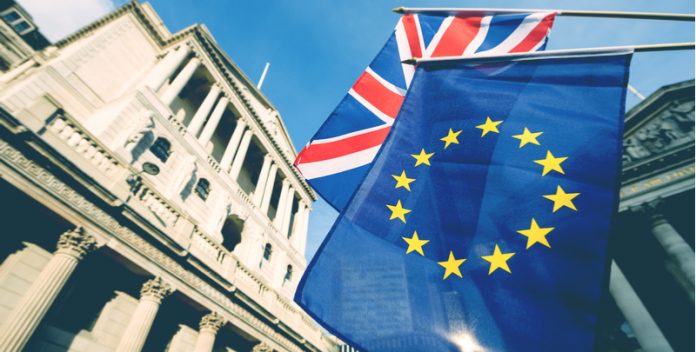 The British pound is lower against the euro on Wednesday.
Bank of England decide interest rates tomorrow
Quarterly inflation report to give latest BOE economic forecasts
Scotland imposes new lockdown restrictions in Aberdeen
Final UK & Eurozone service sector PMIs below preliminary readings
GBP/EUR was lower by 14 pip (-0.13%) to 1.1057 as of 3pm GMT. This week the pound is lower by 0.5% against the euro.
The currency pair momentarily tested 1.11 before trending lower in a choppy range to find a low near 1.105. Yesterday the exchange rate dropped -0.37%.
GBP: Waiting for the Bank of England meeting
The British pound has been muted this week in the run up to Thursday's Bank of England meeting. The quieter price action follows a strong month of July, where Sterling was the top rising G10 currency.
New local lockdown measures introduced by the SNP in Aberdeen weighed slightly on the pound, coming off the back of the decision by the UK government decision to delay the next stage of reopening, which was supposed to begin in August.
Funds futures markets are pricing in a 97% chance that the BOE hold interest rates at the record low of 0.1%. Bank of England governor Andrew Bailey has not ruled out negative interest rates, but such a big policy move is unlikely while financial markets are relatively calm.
The UK central bank added £100 billion to its quantitative easing (QE) policy at the last meeting in June so will likely take a 'wait and see' approach to monitor how those changes are playing out in the economy and in markets.
EUR: Eurozone service sector data below preliminary
Final Eurozone service sector PMIs for July came in slightly lower than previous readings but thanks to the better readings for manufacturing, the composite measure was slightly better than the preliminary estimate. The HIS Markit July Composite PMI reached 54.9 versus the 54.8 preliminary.
The data didn't have a sizeable affect on the exchange rate since UK final readings also came in below the preliminary versions at 56.5 vs. 56.6. The PMIs are well into expansion territory but there will be concerns the economic rebound began to taper off at the end of the month.
---