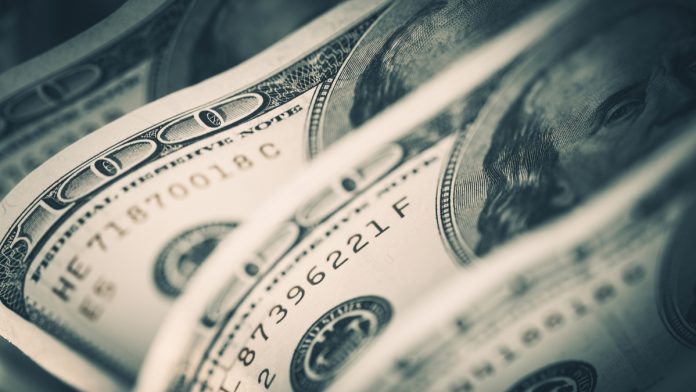 Dollar's bounce in August threatened
Euro, Yen off recent lows
Aussie awaits RBA policy announcement
Dollar failed to sustain the bounce back on Tuesday as investors weighed the mixed signals on the US government stimulus talks along with the continuous rise in coronavirus deaths.
July witnessed the US dollar recording the worst month in a decade, but the currency had a better start in August, going up as high as 1.1695 per Euro on Monday.
On Tuesday, the greenback slid to 93.574 in the dollar index – measured against a basket of currencies, below 93.997 levels traded on Monday. It also went down to 1.1755 against the Euro.
Japanese Yen and Australian dollar also gained strength against the dollar, with the Yen recovering some overnight losses to trade at 106.08 a dollar and the latter staying at 0.7117 a dollar while awaiting RBA announcement.
Stimulus Clarity Awaited
Democrats and White House are hopeful of finding a solution to the differences among them about the coronavirus relief bill. Still, the already expired 600-dollar-per-week unemployment benefit is having a stickling effect on the discussions.
Though the ISM manufacturing index gave a better than expected headline number, the employment index disappointed with contractionary 44.3 while output remains far below pre-coronavirus levels. Analysts are not expecting the recovery to accelerate without the virus under control.
RBA Rate Decision
More cases are being reported in Europe and Melbourne; the second-largest in Australia declared a curfew to contain the spread of coronavirus.
It dashed hope of RBA sounding a bit more upbeat on the economic outlook in its policy decision.
Observers expect less monetary action but more stimulus on the fiscal front; they consider 0.7085 AUD/USD as the worst-case scenario.
"There has been some discussion about the RBA cutting rates given the shutdowns in Melbourne, but this is crazy talk," said Chris Weston, head of research at Melbourne broker Pepperstone.

"We may get some increased level of concern," he said. "But the support needed right now is not more easing of monetary policy, but fiscal," and does not expect the Aussie to stay below $0.7085 if it dips that far.
Sterling traded at 1.3069 against the dollar, and the escalated tensions between the US and China kept Yuan below 7-per-dollar at 6.9814 in offshore trade.
USD Index Today - last 180 days
---