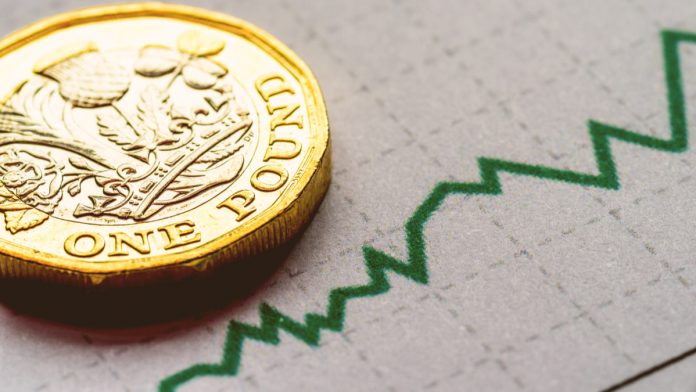 The British pound is up against the euro on Monday.
Euro & pound struggle as US dollar starts new month with a bang
Pound was best performing currency in July, rising 5.5% over USD
Bank of England to set interest rates this week
Eurozone manufacturing PMIs top expectations in July
GBP/EUR was higher by 14 pips (+0.13%) at 1.1113as of 3pm GMT. Last week the pound gained +1.21% over the euro for its best weekly return since March.
The currency pair was directionless on Monday, trading in a narrow range about 25 pips above 1.11. On Friday it had gained a small +0.10%.
GBP: Holding Steady after big monthly performance
Sterling made some small headway over the euro on Monday, but momentum has stalled a little from last week's big advance. The pound was top performing G10 currency last week – and was also the top rising currency over the month of July.
The pound has a become a significant beneficiary of periods of US dollar weakness but tends to be one of the hardest hit when the dollar rebounds. The US dollar has snapped back since Friday but the pound has been little changed against the euro over those two days. High sensitivity to the US dollar is common among emerging market currencies.
There may a reluctance to make any big bets on the pound either way this week ahead of the Bank of England interest rate decision on Thursday. No change in policy is expected so the important takeaway from the meeting will be whether the recent improvement in economic data creates a more optimistic tone in the minutes and at the press conference by Governor Andrew Bailey.
EUR: Euro dips despite upside PMIs surprise
The euro saw little movement versus the pound on Monday and tended slightly weaker despite better than forecast manufacturing data for most major European countries reported on Monday.
The final July manufacturing PMI for Germany jumped to 51 versus 50 in the previous forecast. In France it rose to 52.4 when the prior reading was 52 and Italy saw a final reading of 51.9, better than the 51.2 initial reading.
---