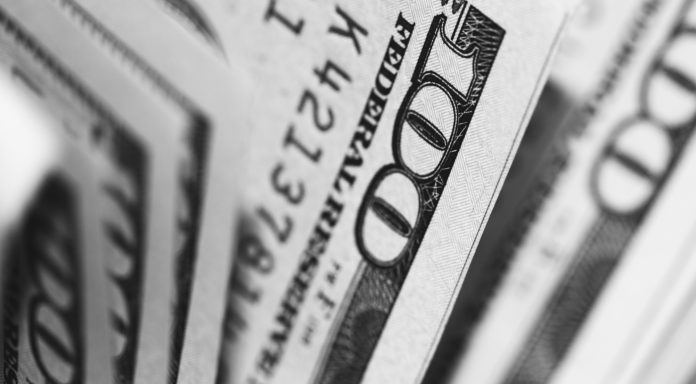 Pound (GBP) rises despite rolling back of opening measures in parts of Manchester, Lancaster, and Yorkshire
CBI warns that one fifth of business have had no deal Brexit planning go backwards since covid
US Dollar (USD) on track for worst month in 10 years
Fears rise that growing covid infections is hampering economic recovery
The Pound US Dollar (GBP/USD) exchange rate continues its phenomenal run on Friday, pushing higher for an 11th straight session. The pair settled on Thursday +0.26% at US$1.3095.
At 06:15 UTC, GBP/USD trades +0.25% at US$1.3130, slightly off the high of US$1.3143 a level last seen on 9 March, in a mainly Dollar weakness story.
The pair is on track for 2.6% gains  across the week and 5.8% gains across the month of July.
The Pound is pushing higher versus the US Dollar despite Health Secretary Matt Hancock announcing that 4.5 million Brits will go back into lockdown. Owing to an increase in the rate of transmission, households from parts of Manchester, Lancaster and Yorkshire are banned from meeting people they don't live with in their homes or gardens. Fears of a second wave are rising.
Brexit planning has also been hit by the covid outbreak. According to the Confederation of British Industry, 20% of businesses say that no deal Brexit planning has gone backwards over the past few months. The report will add pressure on the British government to secure a trade deal with the EU.
The US Dollar slipped to a 2 year low versus a basket if currencies (USD Index) as it is on track for its worst monthly performance in a decade, amid fears that the US economy is being hit by a second wave.
The Dollar weakness, as pointed out by Federal Reserve Chair Jerome Powell, is owing to the pick up in coronavirus infections mid June which has curbed consumption, dragging on the economy.
Data on Thursday showed that the US economy contracted 32.9% on an annual basis in the second quarter or 9.5% quarter on quarter, in the deepest recession since the Great Depression.
Whilst data had improved since then, more recent numbers suggest that the recovery is slowing. US jobless claims increased compared to the previous week, pointing to the labour market recovery stalling.
Any remaining confidence in the US Dollar was undermined by President Trump suggesting that the Presidential elections should be delayed.
Today investors will look towards personal consumption expenditure data and consumer sentiment.
---