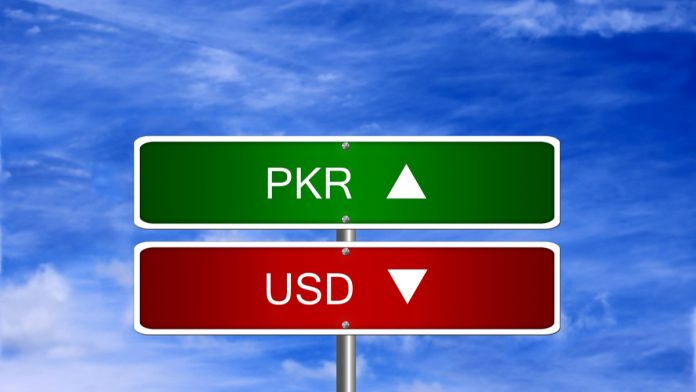 Pakistan Rupee (PKR) is benefiting from the weaker US Dollar (USD)
Optimism surrounding additional US fiscal stimulus is lifting the mood in the market, overshadowing elevated US – China relations
AIIB agrees to lend $250 million to Pakistan to help in the fight against covid-19
Rupee stays close to all time low
The US Dollar Pakistan Rupee (USD/PKR) exchange rate trades flat on Thursday at 168.12. The pair settled at this same level on Tuesday and Wednesday. The USD/INR continues to hover close to its all-time high.
The Pakistan Rupee was benefiting from a weaker US Dollar. The US Dollar is on the decline across the board as investors focus on additional US fiscal stimulus over rising US – China tensions.
Whilst the Republicans and Democrats remain at odds over how much additional fiscal stimulus should be injected into the US economy, investors are optimistic that an agreement will be reached soon. This optimism, in addition to better than forecast earnings on Wall Street is keeping risk sentiment buoyant and the safe haven US Dollar out of favour.
When risk appetite rises, so does demand for riskier currencies and assets such as the Pakistani Rupee.
The Rupee is also finding support from the prospect of additional investment. The Beijing backed Asian Infrastructure Bank (AIIB) agreed to lend $250 million to Pakistan to help the country deal with the impact of the coronavirus crisis.
The package would be co-financed by the World Bank to boost the Pakistan government's current programme to strengthen the health infrastructure, social safety nets and economic growth in the country.
The loan comes following previous $500 million in loans from the AIIB for Pakistan to fight the coronavirus pandemic.
Rising tensions between the US and China are preventing the Pakistani Rupee from advancing. The US has ordered the Chinese consulate in Houston to shut amid spying accusations. China has retaliated in a tit for tat move threating the closure of the US consulate in Wuhan. The fear for investors is that President Trump decides to pull out of the Phase 1 trade deal. China is Pakistan's largest trading partner meaning that it would be directly affected by such a move.
---