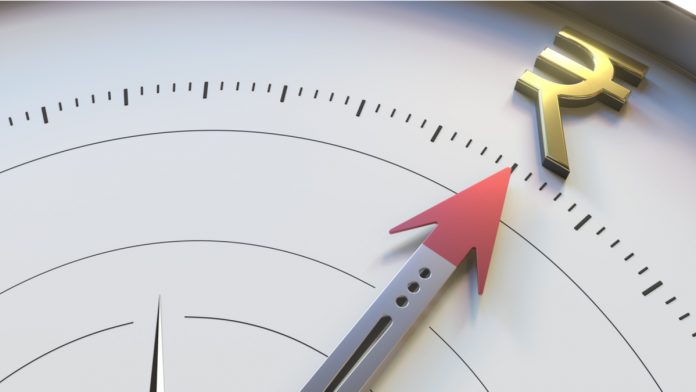 Modern reported encouraging vaccine trial results, boosting risk sentiment across the financial markets
Indian Rupee (INR) is being boosted by a rebound in risk appetite although rising covid numbers could undermine economic recovery
Safe haven US Dollar (USD) falls on upbeat
US-China tensions shrugged off as Trump ends Hong Kong's special status
The US Dollar Indian Rupee exchange rate is trading -0.3% at 75.14, snapping a 6 day winning streak
The Indian Rupee is benefiting from improved risk sentiment today after Moderna Inc becomes the latest company to provide an encouraging vaccine update.
Massachusetts based US biotech firm Modern reported, in a peer reviewed journal, that its covid-19 vaccine candidate produced a robust immune response in all 45 participants of its early stage human trials. The vaccine not only produced antibodies in the trial but also did so without any safety issues. This means that the vaccine can progress to Phase 3 trials which are due to start later this month.
Vaccine news is overshadowing rising concerns of the economic recovery in India. Fears are mounting that an increasing number of localised lock downs amid surging covid cases are undermining the country's economic recovery.
The number of coronavirus cases in India increased by 28,500 over the past 24 hours taking the total number of infections to 936,000.
The US Dollar is trending lower versus its peers as investors no longer seek its safe haven properties and instead look towards riskier assets and currencies.
Recent upbeat US data is also supporting risk sentiment, dragging on the US Dollar. On Tuesday, data revealed that US inflation jumped by the most in 8 years as the economy started to reopen. Rising demand pushed up prices in a sign that the economy is in recovery mode.
The upbeat mood is overshadowing elevated geopolitical tensions, which would usually drag on risk sentiment boosting the US Dollar. President Trump has ended preferential economic treatment for Hong Kong after China's national security law there. Hong Kong will now be treated the same as China. The British government has also warned that Huawei equipment can no longer be used by mobile providers in the UK by 2027.
---