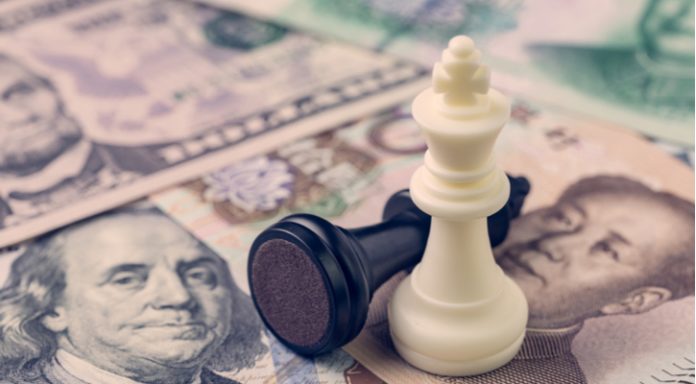 The British pound was lower against the Australian dollar on Thursday.
UK to offer residency to Hong Kong citizens with British heritage
Record NFP US jobs gains boosts sentiment
Johnson says furlough schemes won't be extended
Australian trade surplus drops
GBP/AUD was lower by 21 pips (-0.11%) to 1.8008 as of 4pm GMT. The exchange rate is higher by 0.22% this week.
The currency pair traded mostly sideways between 1.80 and 1.805, with a tendency to traded lower by the end of the day. The small losses follow a +0.41% gain yesterday.
GBP: UK to offer residency to people of Hong Kong
The Chinese foreign ministry has responded for the first time to the suggestion from the UK that it would offer residency to Hong Kong citizens saying the "UK would bear all the consequences" of such a move.
Prime Minister Boris Johnson said today in parliament that he would honour an earlier pledge to offer the right to settle in the UK for nearly 3 million Hong Kong residents who hold a British national (overseas) status. The decision comes as over 400 people in Hong Kong have been arrested since the new national security law enacted by China came into force this week.
Many in the UK remain out of work while lockdown restrictions are in place, however their jobs are secure via government supported furlough schemes. Current scheme runs through October and government has said it will not be extended with the Prime Minister commenting that "the particular restrictions that furlough places on you are not, in the long-term, healthy".
AUD: US jobs report boosts Aussie
An optimistic start to the second quarter, helped by strong US economic data has bolstered the pound this week, but on Thursday it helped the Aussie more. Data on Thursday showed the US unemployment rate dropped back to 11% after America created 4.8 million jobs, well above the 3 million expected by economists.
The better economic data is for now offsetting concerns about the rising virus cases in the United States. Dr Fauci today said the "US never got the virus under control before reopening."
The Australian trade surplus increased less than expected in May but both exports and imports fell less than in April.
---