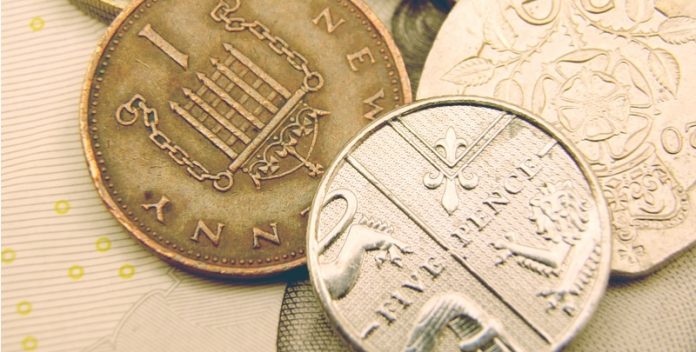 The Australian Dollar (AUD) is moving tentatively higher boosted by an improvement in Chinese industrial profits and vaccine developments
Pound (GBP) is supported by fiscal stimulus programme optimism
Post Brexit trade talks begin and could drive the Pound's movement over the week
Pound Australian Dollar exchange rate holds below 1.80
The Australian Dollar gained 0.6% across the previous week, settling at 1.7973 after hitting a 9-month high on Friday. At 08:15 UTC, GBP/AUD trades -0.05% at 1.7965.
Profits at China's industrial firms rose for the first time in 6 months in May, indicating that the recovery in the world's second largest economy is gaining traction. China's national bureau of statistics revealed that profits at Chinese industrial firms rose 6% year on year in May to $82.28 billion, the sharpest monthly increase since March in 2019. This comes following a -4.3% fall in April.
China is Australia's largest trading partner and the Australian dollar is considered a proxy for China. The encouraging data overshadowed news of another flare up of covid-19 cases. China's Anxin County announced heavy lockdown restrictions like Wuhan adhered to in the early days of the outbreak. Investors will continue to watch covid-19 statistics closely, in addition to headlines surrounding a coronavirus vaccine which has been approved for use in China's military.
The Pound is trading mixed versus its major peers amid fiscal spending optimism and Brexit nerves.
Boris Johnson is set to announce, in a speech tomorrow, a huge increase in fiscal spending, particularly infrastructure spending to boost the UK economy out of the coronavirus crisis. Boris Johnson has no intention of returning to the austerity of the previous decade with £1.2 billion dollar spend expected on schools, hospitals, housing, roads and rail.
Post Brexit trade talks begin today. Heading into the talks, the EU appears to be seeking compromise, whilst the UK is looking less flexible as issues such as fishing, EU judicial power and "the level playing field" remain contentious. Any leaked headlines across the week hinting at a lack of progress could drag on the Pound. EU chief negotiator Michel Barnier is due to give an update at the end of the week.
Failure by the two sides to reach a deal by the end of the year will mean that the UK will leave on unfavourable World Trade Organisation rules.
---