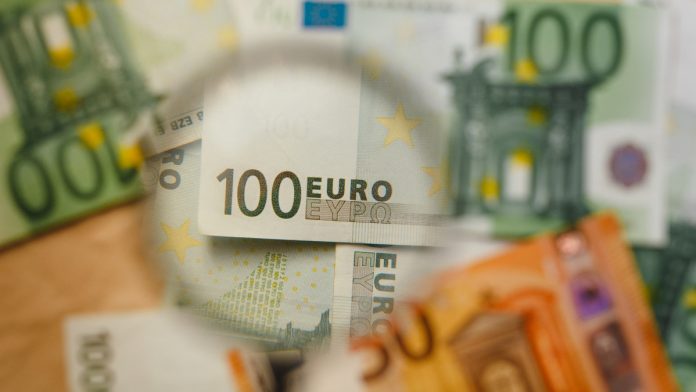 Euro (EUR) extends gains after French PMI data shows a rebound into expansionary territory
Will Eurozone PMI data beat forecasts like the French reading?
US Dollar (USD) recovered from US – China trade mix up overnight, US PMI up next
Euro US Dollar exchange rate (EUR/USD) targets US$1.13
The Euro is adding to gains from the previous session. The Euro US Dollar exchange rate rallied on Monday settling +0.75% at US$1.1260.
At 06:15 UTC, EUR/USD trades +0.3% at US$1.1290, a 5 day high,  as investors look ahead to the closely watched PMI data for clues over the health of the economies as lockdown measures continue to ease.
The Euro is advancing ahead of the Eurozone PMI reading. The French service sector and manufacturing sector PMI beat analysts' forecasts rebounding back into expansion in June. Manufacturing PMI jumped to 52.1, up from 40.6 in May and well ahead of expectations of 46, whereby the level 50 separates expansion from contraction.
The service sector also performed an astonishing rebound, soaring from 31.1 last month back into expansion at 51.3 in June. These figures show an impressive bounce back in the French economy following lockdown and bode well for the Eurozone PMI data due shortly. The data has boosted hopes of a V-shaped recovery, lifting the Euro.
The US Dollar is trading flat in early trade on Tuesday after the White House quickly back pedalled on Trade Secretary Peter Navarro's comments that the trade deal with China was over. President Trump swiftly contradicted Nevarro, confirming that the trade deal was in fact "fully intact".
The mix up caused some whipsaw action in the markets in the Asian session. However, as Europe opens, the waters had calmed, and the US Dollar was back on flat ground.
Looking ahead US PMI data will be in focus for further clues over the progress of the economic recovery. Manufacturing PMI data is expected to increase to 48 in June, up from 39.8 last month. Analysts are expecting the service sector activity to increase to 46.5, up from 39. The level 50 separates expansion from contraction. These numbers would suggest that the economic recovery is on a solid path.
---