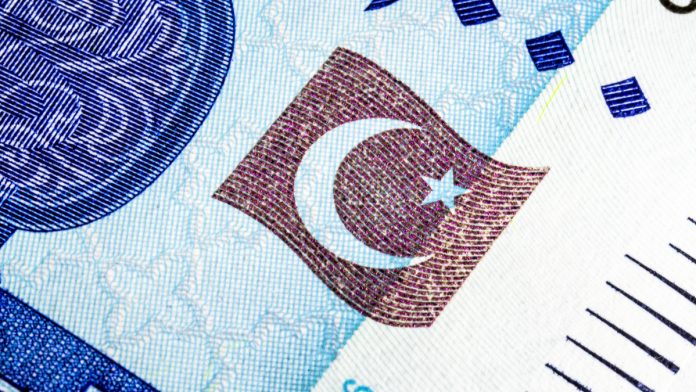 Weak risk sentiment amid coronavirus fears & China – India tensions dragged Pakistani Rupee (PKR) lower across week.
Year end accounting boosts demand for US Dollar (USD) in Pakistan
US jobless claims dashed hopes of quick global economic rebound
US Dollar Pakistani Rupee exchange rate (USD/PKR) hits 2 month high
The Pakistani Rupee is continuing its downward trend versus the US Dollar. The Rupee has plunge by almost 1% in trading on Friday, adding to losses across the week. The Pakistani Rupee is on track to shed 2.3% versus the greenback this week, in what will be its fifth straight week of losses.
At 09:15 UTC, USD/PKR is trading +0.9% at 167.2, a level last seen in mid-April. This is at the upper end of the daily traded range of 165.65 – 167.35.
The Pakistan Rupee slumped on Friday amid a combination of factors dragging on demand for the currency.
Concerns over a second wave of coronavirus infections have dragged on demand for riskier assets and currencies across this week. Flare ups in Beijing, Europe and the rising number of cases in some US states has created a risk averse climate in the broader market across the week.
Risk sentiment has been further dented by rising tensions in Southern Asia. Border troubles between China and India are keeping investors on high alert. Tensions continue to simmer after this week saw the first fatalities along the contested border in over four decades.
Domestic events also dragged on the Rupee, as importers in Pakistan generated demand for US Dollars to clear their liabilities for the outgoing financial year, which ends on 30th June.
The US Dollar is trading lower versus its major peers today, the greenback has been on a tear across the week.  US Dollar has pushed higher across the board this week as the risk off climate boosted demand for the safe haven currency.
In the previous session, weak US jobless claims data added to the down beat sentiment. Initial claims increased by 1.5 million, only down slightly from the 1.59 million from the previous week. Continuing claims were also higher than what analysts had been expecting at 20.5 million, down from 20.9 million.
The figures suggest that any recovery in the US labour market will be long and slow, dashing hopes of a quick economic rebound.
---