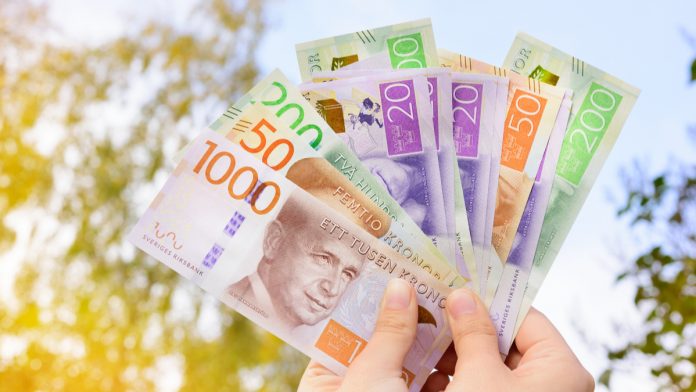 The Swedish Krona is extending gains versus the Pound for a third consecutive session on Thursday. The Swedish Krona gained 0.2% of its value versus the greenback on Wednesday, settling at 12.2768.
At 06:15 UTC, GBP/SEK is trading +0.1% at 12.2681 as new government data reveals the true extent of UK coronavirus deaths and as Boris Johnson is set to warn that lock down won't be eased yet.
GBP: Pound Slips As UK Deaths Pass 26,000
The Pound continues its decent as it was revealed that the UK now has Europe's second largest coronavirus death toll, with more than 26,000. The new figures came after the government included deaths in the community, such as care homes, in addition to hospital deaths that it tallied before.
Following these horrifying figures, Prime Minister is set to dash hopes of the lock down being lifted early when he holds his first Downing Street press conference since his return to office. This is bad news for the Pound as it means that the UK economy will take longer to fire up.
Boris Johnson's press conference will come on the same day that the UK car industry warns of a big hit. An industry body cautioned that the industry faces losing output worth £8 billion due to the covid-19 outbreak. Production has been cut by a third, falling to its lowest level since the financial crisis in 2009 as factories and dealerships closed from mid -March. Only a some have reopened
The car industry is the UK's largest exporter of goods and employs over 800,000 people so a hit to this sector would have negative implications for the UK economy.
SEK: Swedish Krona Advances On Upbeat Household Lending
The Swedish Krona advanced in the previous session following data that revealed thar household lending unexpectedly increased in March. Official statistics showed that lending increased 5.2% year on year last month, up from 5.1% in February and well ahead of the 4.4% increase forecast.
Data from Sweden this week has broadly surprised to the upside indicating that so far the coronavirus hit to the economy has been less severe than analysts had initially expected.
Sweden's softer stance to tackling coronavirus, by resisting full blown lock down measures appears to be preventing the Swedish economy from all out collapse, so far. That said it is still early days to judge whether the approach is working both in terms of the death toll and the economy.
Sweden has so far had 19,000 confirmed cases and 2,355 fatalities, higher than its Nordic neighbours as it attempts to gain herd immunity.
---