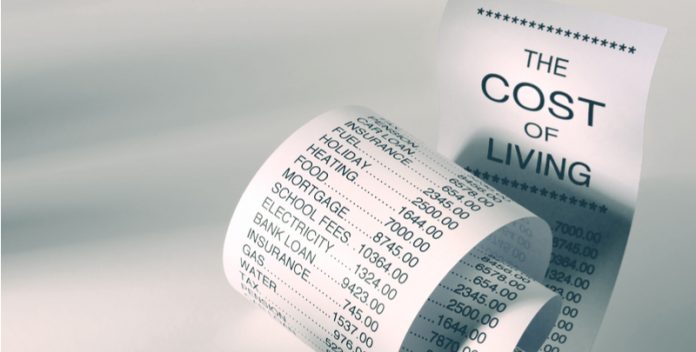 The Australian dollar is higher against the US dollar on Tuesday.
The Aussie dollar rebounded from earlier losses after weak Australian inflation data was released to recoup the 0.65 handle against the dollar.
The US dollar turned lower following a stint of disappointing US economic data but steadied in the afternoon as traders prepare for tomorrow's FOMC rate decision.
AUD/USD was lower by 37 pips (+0.58%) to 0.6502 as of 6pm GMT.
The currency pair broke resistance at 0.646 and took out 0.65 before pulling back. Yesterday the exchange rate rose +1.22%, meaning weekly gains of +1.89%.
Australian dollar rises despite spat with China
Broadly positive sentiment about the gradual reopening of the Australia as well as many European countries was supporting the growth-friendly Australian dollar.
The Australian dollar continued to rise despite a rising diplomatic feud with China that potentially threatens trade between the two nations. Last week the country reportedly angered Bejing with a call for members of the World Health Organisation (WHO) to support a review into the origins of the coronavirus.
The Chinese Ambassador to Australia wrote that Chinese people might start to boycott Australian products. "Maybe the ordinary people will say 'Why should we drink Australian wine? Eat Australian beef?" Cheng said in the interview published on The Australian Financial Review. However he stopped short of saying China would impose tariffs or other restrictions on Australian goods.
US dollar steady as Congress prepares state bailouts
News that US Lawmakers are considering a new $400-500 billion program to support state and local governments. In normal environments a higher budget deficit should pressure a currency lower, though of course this not a 'normal' environment.
The dollar has been on the backfoot while stock markets move higher, but after three weeks of gains, there were some nerves in stock markets on the busiest day for earnings. 8.5% of S&P 500 companies report Q1 earnings today including Google-parent Alphabet.
April US Consumer confidence nosedived to 86.9 versus 120 in March with the 'present situation' sub index halving to 76.4 from 166.7.
---