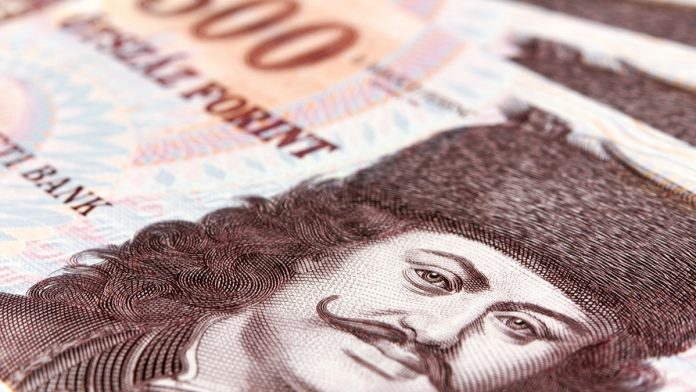 The Forint is continuing its advance against the US Dollar on Friday for a third straight session. The Forint settled on Friday at 322.13, after gaining 1.2% across the session and striking a two-week high on broad US Dollar weakness.
At 09:15 UTC, USD/HUF is trading -0.1% lower at 321.81. This is at the lower end of the daily traded range of 321.38 – 322.90.
Moody's Warns Of Larger Recession
Banks and financial institutions are closed today in Hungary, in observance of the Labour Day public holiday. There is no high impacting economic data due for release today.
The Forint has strengthened across the week despite two rating agencies flagging concerns over the health of the Hungarian economy. The S&P lowered its rating outlook earlier in the week. Moody's also highlighted the risk of a deeper recession and bigger deficit owing to the coronavirus crisis. The Hungarian economy could decline by as much as 4% -6% in worst case scenario.
US Manufacturing PMI In Focus
The US Dollar traded sharply lower in the previous session owing to month end portfolio balancing. This is a process by which international investors adjust their currency hedges to ensure that their investments are covered.
Today is set to be an interesting day for the US Dollar as investors look ahead to US ISM manufacturing PMI. Analysts are expecting manufacturing activity to have plummeted by the most since the financial crisis, a decade ago, in the first full month of lock down. Analyst predict that the PMI will decline to 36.9 in April, down from 49.1 in March and well short of the 50 threshold that separates expansion from contraction.
The data will come hot on the heels of figures yesterday which showed that 3.8 million more Americans signed up for unemployment benefits. This takes the total US job losses to 30 million on the coronavirus lock down. The Federal Reserve warned of considerable risks to the economic outlook over the medium term.
US President Trump has also rocked the boat with news from the White House that President Trump is considering increasing tariffs on China in retaliation for China failing to contain a virus which he claims was started in a Wuhan lab.
---