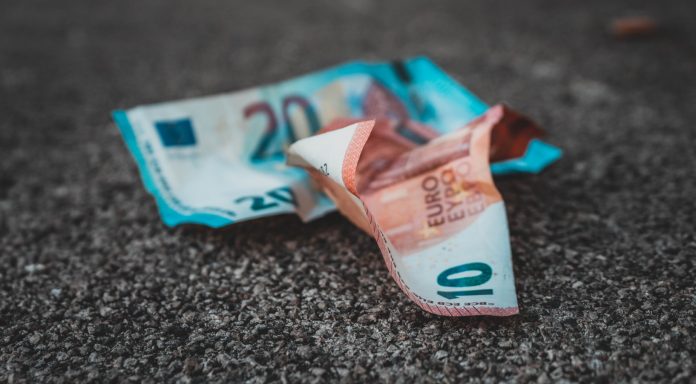 The Euro is edging higher in early trade on Wednesday after slipping lower versus the US Dollar in the previous session. The Euro US Dollar exchange rate settled on Tuesday at US$1.0858.
At 08:15 UTC, EUR/USD is trading +0.05% at US$1.0864 in a quiet start to the day which has seen the pair trade a range of US$1.0844 – US$1.0874.
Euro Looks To Consumer Confidence
The Euro is attempting to push higher on Wednesday as European countries are showing more willingness to ease lock down measures, which would allow the normalisation of economic activities. The Dutch government has announced plans to ease the lock down restrictions with schools set to open, part time, on 11th May. Reports that Italy, the worst affected county in the Eurozone, will present a plan this week to ease its lockdown from May 4th is also boosting sentiment.
Investors will now look ahead to the release of Eurozone consumer confidence data. Analysts are expecting consumer confidence to plunge to -20 in April as morale plummets amid the lock down period. Consumer confidence dropped to -11 in March at the start of the social distancing measures. Consumer confidence is important because when consumer grow nervous over their job prospects and the state of the broader economy, they refrain from spending which will drag on the economy and the currency.
On Tuesday ZEW business sentiment index surprised to the upside, indicating that institutional investors were seeing light at the end of very long tunnel.
Dollar Slips After More Stimulus
The US Dollar has slipped lower at the start of the European session after the US Senate passed $500 billion small business aid package. This is the second aid package for small business which have been hit hard by the coronvirus outbreak and cut millions of jobs.
Today there is no high impacting US data. Instead US Dollar investors will keep an eye on the oil market which crashed again last night. Brent oil dropped to its lowest level in 18 years amid a supply glut and anaemic demand. Signs of further stress in the oil market could boost safe haven US Dollar demand.
---