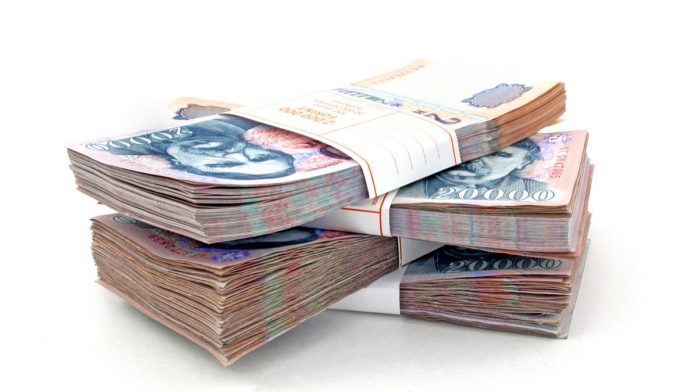 The Hungarian Forint is extending losses versus the US Dollar for the fifth straight session on Monday. The Forint weakened 0.5% versus the greenback across the previous week closing on Friday at 324.78.
At 09:15 UTC, USD/HUF is trading +0.2% at 325.16 mid way through the daily traded rang e of 324.17 – 325.57 as investors focus on coronavirus statistics as the economic calendar is quiet on both sides.
US Dollar Rises On Lock Down Exit Clashes
The US Dollar is edging higher across the board at the start of the week as investors focus on sentiment. Doubts are emerging over the United Sates' plans to reopen the world's largest economy. The number of coronavirus fatalities surpasses 41,000 and confirmed cases reach 771,980. Although signs are emerging that the US is reaching its peak. The figures also come amid internal clashes and discussions over the re-opening of the US economy.
Governors and the Federal government are at loggerheads over whether and how to ease the lock down restrictions. Protesters are taking to the streets in some states demanding the reopening of the US economy.
There is no high impacting US data until later in the week. US initial jobless claims and durable goods orders will be the most closely watched indicators later this week.
On a positive note and keeping a cap on any US Dollar gains is news that the Democrats and the Republicans are close to agreeing an additional rescue package to support individuals and small businesses. This comes following $2.2 trillion rescue package previously announced.
Hungarian Extends Support To Businesses
The Hungarian Forint is trading on the back foot amid reports that Hungary will expand government support for Hungarian firms to help cushion the economic blow from coronavirus. The government will expand its subsidized scheme for shorter working hours amid complaints from business leaders that he measures were too narrow in scope.
At the start of the month the Hungarian government announced a stimulus package to the tune 9.5 trillion forint ($30 billion) to help boost the economy which is expected to be badly hit by the coronavirus outbreak.
---