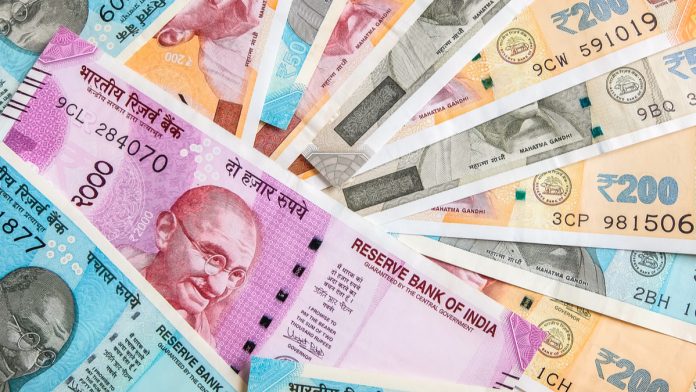 GBP/INR still cannot figure out how to hold above 96.000 after breaking that level several times since Wednesday. Currently, the pair is trading at 95.538, down 0.11% as of 5:30 AM UTC. The price peaked at over 96.100 several hours ago.
The rupee demonstrates resistance as the Reserve Bank of India (RBI) kept its repo rate unchanged at 4.4%, though it cut the reverse repo rate from 4.00% to 3.75% to boost liquidity for non-banking finance firms (NBFCs). RBI Governor Shaktikanta Das announced a series of other operations to support NBFCs.
The reverse repo rate is the rate at which the central bank borrows funds from local commercial banks. A rate cut generally leads to an increase in the money supply.
However, it is the repo rate that is of main interest for investors, and that figure was left unchanged, which helped the rupee oppose majors. The repo rate is the rate at which banks can borrow funds from the RBI.
Das is about to announce a series of measures to address the negative impact of the coronavirus outbreak.
India's economy has been under immense pressure since the lockdown measures were introduced last month. The economic growth might slip to 1.1% in the current financial year, according to a report by SBI. The bank said:
"With the lockdown now being extended till May 3 and simultaneously Government providing some relaxations from April 20, we estimate the overall loss for FY21 around Rs 12.1 lakh crore/6 per cent of nominal GVA taking the nominal GVA growth for entire year to be around 4.2 per cent."
For those unfamiliar, 1 lack crore in the Indian numbering system equals 1 trillion.
UK GDP to See Record Contraction
The pound cannot continue its bullish stance also because the British economy is expected to experience a record contraction. Recently, data showed that retail spending tumbled by 27%, while 25% of UK companies ceased trading temporarily due to the pandemic.
Yesterday, the British Retail Consortium (BRC) said that retail sales in the two weeks to April 5 dropped by 27% compared to the same period in 2019. BRC chief executive Helen Dickinson commented:
"The closure of non-essential shops led to deserted high streets and high double-digit declines in sales which even a rise in online shopping could not compensate for."
---