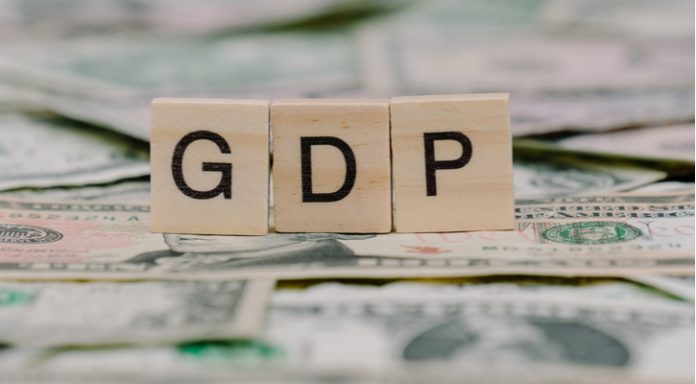 The Pound is extending gains from last week. The Pound versus US Dollar exchange rate closed the previous week 1.5% higher at US$1.2455. However, the pair has struggled to break through $1.25 amid heightened fears of a sharp economic slowdown in the UK.
At 06:30 UTC, GBP/USD is trading +0.2% higher at US$1.2480, at the top end of its daily range of US$1.2453 – US$1.2477. Whilst UK markets are closed for the extended Easter weekend, US markets are open.
Pressure To End Lock Down Mounts
The Pound is pushing higher in early trade on Monday following news over the weekend that Prime Minister Boris Johnson had been released from hospital and will continue his recovery in the Chequers residence outside of London. He is not returning to work immediately.
The number of coronavirus deaths have breached 10,000, with the number of daily coronavirus fatalities increasing 737 on Sunday. This was down from the plus 900 figure on Friday and Saturday. However, weekend reporting can be delayed.
Pressure is mounting on the UK government to release details of the lock down exit strategy. It has been reported that 10 ministers are calling for an end to the lock down after Chancellor Rishi Sunak revealed that the British GDP could drop up to 30% in April – June.
Calls to end or at least ease lock down measures across the globe are rising amid growing fears that the world economy is heading for an economic depression worse than that seen in 1930's.
US Dollar Earning Season In Focus
The US Dollar declined last week and was easing lower versus major peers at the start of the new week, after the Federal Reserve revealed a $2.3 trillion loan program. Lawmakers continued to hint at an additional virus relief bill. These efforts meant that investors were able to shrug off horrendous data, which showed that around 10% of the US workforce had signed up for unemployment benefits.
Today there is no high impacting US economic data. Tomorrow US earning season begins. US companies, starting with banks, will reveal the initial impact of coronavirus on their earnings and profits. Weak figures and outlook could unnerve investors, boosting safe haven demand and the US Dollar.
---