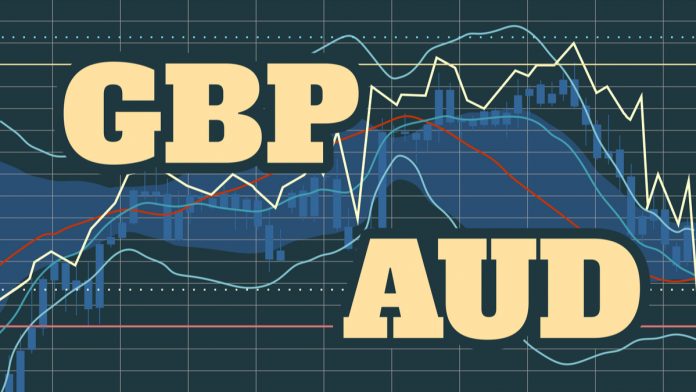 GBP/AUD has extended its decline on Friday, flashing red for the sixth session in a row.
Currently, the pair is trading at 1.9607, down 0.08% as of 7:15 AM UTC. The price has just touched the lowest level since March 25.
Today, the markets of most major economies are closed in observance of Good Friday, including the Australian and British ones.
Think Tank Expects UK's GDP to Tumble 25% in Q2
On Thursday, the pound fell over 1% on relatively weak gross domestic product (GDP) data released by the Office for National Statistics (ONS). Shortly after the official report came out, the National Institute of Economic and Social Research (NIESR) said that the UK economic output might tumble as much as 25% during the three months to June, after a 5% decline in the first three months of 2020. If the lockdown measures ease, the economy might minimize the decline to 15%.
NIESR economist Kemar Whyte commented:
"COVID-19 and the global lockdown has thrust the economy into unknown territory where we could see GDP declining at a record quarterly rate. Nonetheless, instant and significant recovery remain a distinct possibility if the spread of the virus comes to halt quickly."
However, there are no signs that the UK government is planning to ease the social distancing measures, especially when Prime Minister Boris Johnson himself tested positive for COVID-19. Britain asked citizens to stay at home during the Easter holidays. A government spokeswoman stated:
"Everyone has a role to play in this, and the best way we can protect our loved ones is by staying away this Easter. We understand that people will want to spend time with their friends and families this Easter, and we recognise that we are asking the public to make sacrifices in the fight against this disease."
BoE Increases Lending to Large Companies
Last week, the Bank of England has boosted net lending to large firms through its programme to buy commercial paper by 3.6 billion pounds. Thus, its holdings of corporate debt under the COVID Corporate Financing Facility (CCFF) increased to 5.504 billion pounds as of April 8, from 1.878 billion in the previous week.
The Aussie is also gaining momentum as the appetite for riskier assets in increasing amid hopes that the Australian and European markets will manage to curb the outbreak.
---