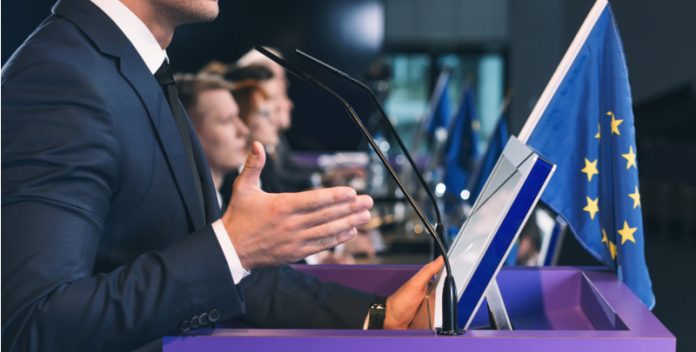 The Euro has been unable to cling onto the optimism of the previous session. The Euro is edging lower versus the US Dollar on Wednesday, after surging 0.9% on Tuesday. The Euro US Dollar exchange rate closed on Tuesday at US$1.0891.
At 08:15 UTC, EUR/USD was trading -0.34% lower at US$1.0850 as coronavirus outbreak fears increase on rising daily death numbers and after the Eurogroup of finance ministers failed to agree on a joint response to the coronavirus crisis.
Coronabonds Unlikely
The Euro is trending lower after EU finance ministers failed to break an impasse and land a deal on a joint coronavirus economic response. After 14 hours, the meeting broke up without a deal laying out measures for fighting the crisis and for the post pandemic recovery.
The dispute between finance ministers centred on the issue of coronabonds – jointly issued bonds, and how to construct loans from the bloc's bailout fund. Italy and southern European countries are largely in favour of coronabonds. The more conservative northern European countries are against Eurozone wide debt, for fear that they will foot the bill for the South's spending. The group will reconvene on Thursday in an attempt to reach an agreement.
The Eurozone economic calendar is quiet today. Instead coronavirus related headlines will be in focus.
New York Deaths Jump
The safe haven US Dollar is on the rise on Wednesday as concerns over the coronavirus outbreak dominate. The mood in the market is cautious amid rising daily fatalities on both sides of the Atlantic.
New York reported 731 deaths from coronavirus on Tuesday, its sharpest increase to date, whilst Germany and Spain also reported a jump in daily fatalities. The figures are raising fears that the peaks in these hot spots still haven't been reached.
Offering some relief to safe haven demand was news that the White House is in talks with Congress to inject an additional $250 billion for small businesses that are being impacted by the coronavirus crisis.
Today, coronavirus headlines will remain in focus. Investors will also look towards the release of the minutes from the Federal Reserve monetary policy meeting in March.
---