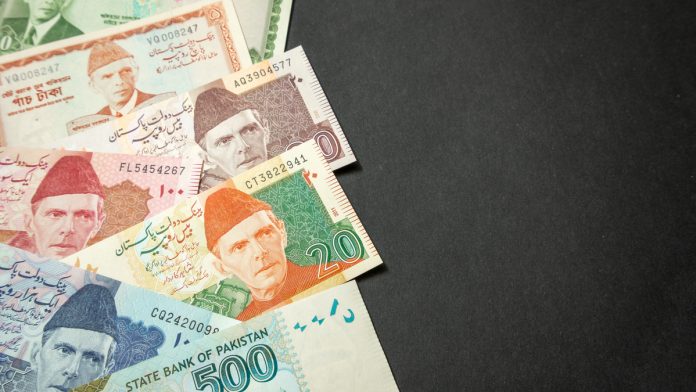 The Pakistani Rupee has weakened versus the US Dollar on Tuesday, after cautiously advancing on Monday.
At 10:15 UTC, USD/PKR is trading at 167.25 on the open market as the Pakistani Rupee weakened by 1 paise. Coronavirus developments remain in focus.
Foreign Exchange Reserves Drop 12%
The Pakistani Rupee remains broadly under pressure amid the ongoing coronavirus crisis. Today risk sentiment in the broader global financial markets has improved on signs that coronavirus cases are levelling out in Europe and New York. However, the increase in risk sentiment is not yet aiding the riskier Pakistani Rupee.
Panic selling of debt and equities has meant that Pakistan's foreign exchange reserves plunged by more than 12% in just over three weeks in March, the latest data from the Pakistan central bank showed. This is equivalent to around a $1.6 billion decline in reserves as the coronavirus outbreak roiled global financial markets.
Data as of Friday, data showed a net outflow of $1.9 billion of foreign investments from Pakistan in March from government bonds, equities due to panic selling. These outflows are hitting the value of the Rupee.
Safe Haven Demand Eases
Whilst the US Dollar was advancing versus the Pakistani Rupee, it was dropping lower versus its major peers. Demand for the safe haven US Dollar dipped and US stock futures are pointing to another stellar session as risk aversion showed signs of easing.
Coronavirus statistics are starting to slowly show signs of improving as many investors continue to search for clues of a peak in the pandemic. New York Governor Andrew Cuomo said that it is possible that his state is starting to see the flattening of the covid-19 curve after the number of deaths has remained flat for 2 days. Patients requiring hospitalisation has remained steady for three days.
The data is a sign that the measures put into place to slow the spread of the virus could be working. Andrew Cuomo also extended the lock down until the end of April.
Today there is no high impacting US data for investors to digest. Attention will remain firmly on coronavirus statistics and investors will look ahead to the release of the minutes from the Federal Reserve monetary policy meeting in March.
---