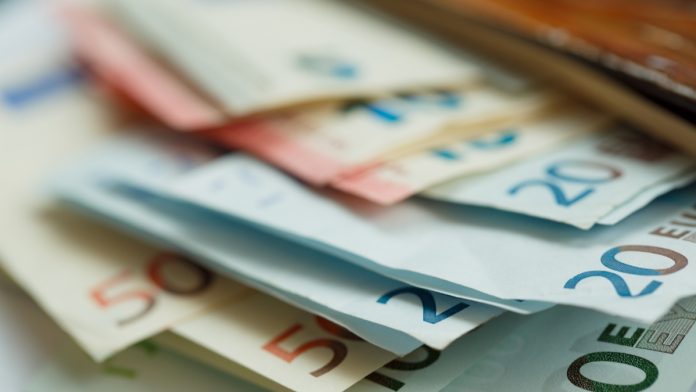 Improved risk sentiment is pushing the Euro higher versus the US Dollar on Tuesday. The Euro US Dollar exchange rate is snapping a 7-session losing streak as investors cheers signs that coronavirus cases are levelling out in New York and across hot spots in Europe.
At 08:15 UTC, EUR/USD is trading +0.7% higher at US$1.0875, at the upper end of its daily range. The pair dropped 3% across the previous week.
Germany Records More Covid-19 Recoveries Than New Cases
The euro is trending higher on Tuesday amid falling coronavirus cases on the old continent and as German industrial production improves. Whilst the number of new coronavirus cases ease again in Spain and Italy, Germany reported that the number of daily recoveries exceeded new cases. This adds to evidence that the shutdowns across Europe are having the desired effect.
The German Defence Minister Annegret Kramp-Karrenbauer boosted optimism further by saying that should these figures be confirmed over the longer term, then Germany can consider slowly returning to normality. Investors are most interested in when the lock downs can ease, as this is when the economic recovery can begin.
German industrial production increased +0.3% month on month in February, after gaining 3.2% in January. This was the first increase in two consecutive months since early 2019. The data illustrates that German industry was finally recovering prior to the coronavirus hit. At least the German economy entered the covid-19 crisis on a firmer footing than initially thought.
There is no more high impacting Eurozone data today. Investors will remain focused on coronavirus statistics and plans to exit the lock down.
Safe Haven US Dollar Declines
Demand for the safe haven US Dollar is waning as risk sentiment takes a turn for the better. Upbeat covid-19 data and reports that the White House is supportive of another stimulus package, including handing out more money to Americans is boosting risk appetite on Tuesday.
The US stock market rallied 7% in the previous session and is pointing to a 2.5% jump on the open today, as investors are prepared to take on more risk.
Today there is no high impacting US economic data. Investors will remain focused on coronavirus statistics ahead of the minutes from the Federal Reserve monetary policy meeting tomorrow.
---