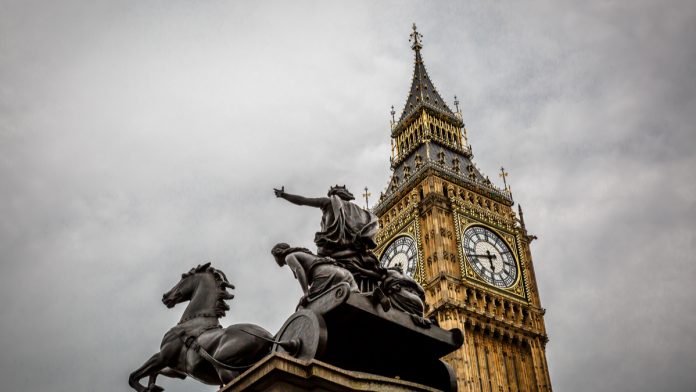 The pound stumbled versus the euro on Thursday as Boris Johnson called for an election. The pound closed Thursday's session 0.3% lower at €1.1568. The pound rallied 3% versus the euro over the past two weeks; however, it is on track to shed 0.3% this week.
Pound traders were in wait and see mode for much of the previous session. Investors were waiting to see what Brexit extension, if any, the EU was willing to grant the UK. Investors and Prime Minister Boris Johnson will be hoping that the EU give some answers today.
The mood towards the pound soured as the prospect of a snap general election injected further uncertainty into British politics. Boris Johnson tabled a motion seeking an election, to be voted on by MP's on Monday. Boris Johnson can't call an election; he needs the support of two thirds of Parliament. This means that he needs the support of opposition MP's. The ball is in Jeremy Corbyn's court now.
An election will prolong the political and economic uncertainty gripping the country, which is not supportive of the pound. The pound dropped on the news.
Brexit and domestic political developments will continue to drive the pound.
How does political risk have impact on a currency?
Political risk drags on the confidence of consumers and businesses alike, which means both corporations and regular households are then less inclined to spend money. The drop in spending, in turn, slows the economy. Foreign investors prefer to invest their money in politically stable countries as well as those with strong economies. Signs that a country is politically or economically less stable will result in foreign investors pulling their money out of the country. This means selling out of the local currency, which then increases its supply and, in turn, devalues the money.
Will German sentiment Data Pull Euro Lower?
The euro was broadly out of favour in the previous session as European Central Bank President, Mario Draghi, bid Arrivederci to the central bank. After serving an 8-year terms at the ECB, he left investors with a gloomy outlook, whist warning that low rates are here to stay. As a result, investors sold out of the euro.
His warning came after disappointing PMI data earlier in the day. The PMI reports confirmed that activity was subdued in Germany and more broadly across the bloc. Stubbornly low inflation is proving to be a persistent problem. Prices are expected to "decline further…. Ample degree of monetary policy accommodation is still needed". The prospect for lower interest rates, for longer, weighed on demand for the euro.
Why do interest rate cuts drag on a currency's value?
Interest rates are key to understanding exchange rate movements. Those who have large sums of money to invest want the highest return on their investments. Lower interest rate environments tend to offer lower yields. So, if the interest rate or at least the interest rate expectation of a country is relatively lower compared to another, then foreign investors look to pull their capital out and invest elsewhere. Large corporations and investors sell out of local currency to invest elsewhere. More local currency is available  as the demand of that currency declines, dragging the value lower.
German GFK consumer confidence will be in focus today. Analysts are expecting household sentiment will dip to 9.8, from 9.9. IFO German Business climate figures will also be under the spotlight. These too are expected to decline to 94.5 from 94.6. Weaker German data could boost concerns for Europe's largest economy and pull the euro lower.
What do these figures mean?
When measuring the value of a pair of currencies, one set equals 1 unit and the other shows the current equivalent. As the market moves, the amount will vary from minute to minute.

For example, it could be written:

1 GBP = 1.13990 EUR

Here, £1 is equivalent to approximately €1.14. This specifically measures the pound's worth against the euro. If the euro amount increases in this pairing, it's positive for the pound

.

Or, if you were looking at it the other way around:

1 EUR = 0.87271 GBP

In this example, €1 is equivalent to approximately £0.87. This measures the euro's worth versus the British pound. If the sterling number gets larger, it's good news for the euro.
Currencylive.com is a site operated by TransferWise Inc. ("We", "Us"), a Delaware Corporation. We do not guarantee that the website will operate in an uninterrupted or error-free manner or is free of viruses or other harmful components. The content on our site is provided for general information only and is not intended as an exhaustive treatment of its subject. We expressly disclaim any contractual or fiduciary relationship with you on the basis of the content of our site, any you may not rely thereon for any purpose. You should consult with qualified professionals or specialists before taking, or refraining from, any action on the basis of the content on our site. Although we make reasonable efforts to update the information on our site, we make no representations, warranties or guarantees, whether express or implied, that the content on our site is accurate, complete or up to date, and DISCLAIM ANY IMPLIED WARRANTIES OF MERCHANTABILITY OR FITNESS FOR A PARTICULAR PURPOSE. Some of the content posted on this site has been commissioned by Us, but is the work of independent contractors. These contractors are not employees, workers, agents or partners of TransferWise and they do not hold themselves out as one. The information and content posted by these independent contractors have not been verified or approved by Us. The views expressed by these independent contractors on currencylive.com do not represent our views.