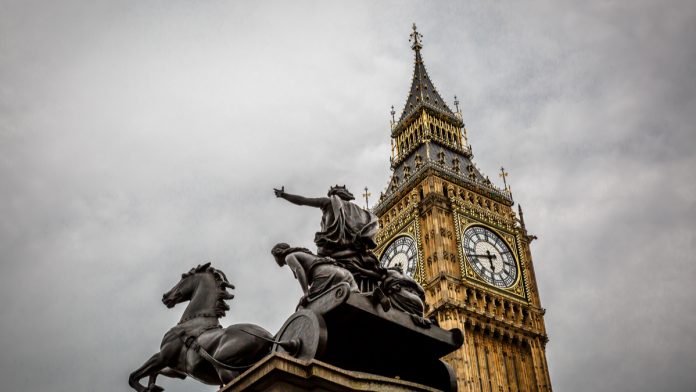 Renewed Brexit optimism and easing recession fears sent the pound to a fresh six week high versus the dollar on Monday. The pound US dollar exchange rate hit a peak of US$1.2384 before selling off to close 0.5% higher at US$1.2346. Following recent gains, the pound has now recouped most of its losses since Prime Minister Boris Johnson came to power. The pair is holding steady in early trade on Tuesday.
What do these figures mean?
When measuring the value of a pair of currencies, one set equals 1 unit and the other shows the current equivalent. As the market moves, the amount will vary from minute to minute.

For example, it could be written:

1 GBP = 1.28934 USD

Here, £1 is equivalent to approximately $1.29. This specifically measures the pound's worth against the dollar. If the US dollar amount increases in this pairing, it's positive for the pound.

Or, if you were looking at it the other way around:

1 USD = 0.77786 GBP

In this example, $1 is equivalent to approximately £0.78. This measures the US dollar's worth versus the British pound. If the sterling number gets larger, it's good news for the dollar.
Sterling led gains across the currency board in the previous session, as Prime Minister Boris Johnson adopted a softer tone towards Brexit. Boris Johnson telling the Irish Prime Minister Leo Varadkar that he would overwhelmingly prefer a Brexit deal provided hope that a no deal Brexit wasn't the British PM's objective.
Prime Minister Boris Johnson failed in his second attempt to push through a snap election. With Parliament now suspended until for five weeks an election cannot take place until November at the earliest.
In addition to Brexit news, data showing that the UK economy grew faster than what analysts had been expecting in July, bolstered the currency. The UK GDP increased 0.3% month on month in July, well ahead of the -0.1% contraction in June. The data helped ease concerns that the UK was heading for a pre — Brexit recession.
Today UK employment data and wage growth figures could help support the pound. Analysts are expecting wage growth to remain elevated at 3.9%.
Jobs reports
Fed Rate Cut Bets Increase
Growing expectations of a Fed rate cut weighed on demand for the greenback in the previous session. Following weaker than forecast US jobs data on Friday, market participants are growing increasingly convinced that the Fed will cuts rates. The Fed watch tool showed the investors are assuming a 91% probability of a rate cut in the September FOMC meeting next week.
Why do interest rate cuts drag on a currency's value?
Interest rates are key to understanding exchange rate movements. Those who have large sums of money to invest want the highest return on their investments. Lower interest rate environments tend to offer lower yields. So, if the interest rate or at least the interest rate expectation of a country is relatively lower compared to another, then foreign investors look to pull their capital out and invest elsewhere. Large corporations and investors sell out of local currency to invest elsewhere. More local currency is available  as the demand of that currency declines, dragging the value lower.
The dollar is moving higher versus some currencies on Tuesday as data from China raised concerns over the health of the Chinese economy. Downbeat Chinese factory level inflation is another sign that the ongoing US — Sino trade dispute is taking its tolls on the world's second largest economy. As a result, investors are looking towards the dollar for its safe haven status.
Currencylive.com  is a site operated by TransferWise Inc. ("We", "Us"), a Delaware Corporation. 
The content on our site is provided for general information only. It is not intended to amount to advice on which you should rely. You must obtain professional or specialist advice before taking, or retain from, any action on the basis of the content on our site.
Although we make reasonable efforts to update the information on our site, we make no representations, warranties or guarantees, whether express or implied, that the content on our site is accurate, complete or up to date. Some of the content posted on this site has been commissioned by Us, but is the work of independent contractors. These contractors are not employees, workers, agents or partners of TransferWise and they do not hold themselves out as one. The information and content posted by these independent contractors have not been verified or approved by Us. The views expressed by these independent contractors on currencylive.com do not represent our views.