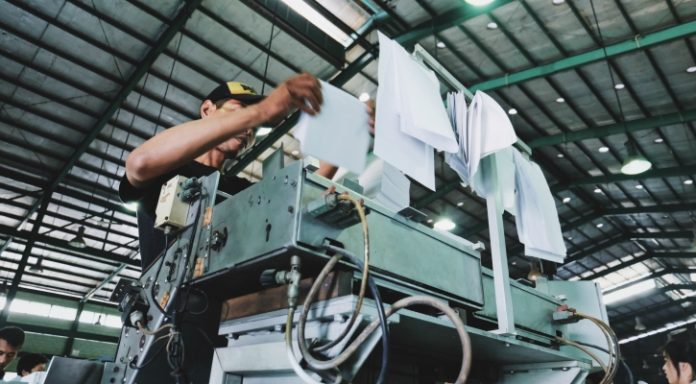 An easing of geopolitical tensions boosted risk sentiment on Wednesday. The euro US dollar exchange rate climbed steadily across the session, hitting a high of €1.1039 overnight. The pair is edging marginally lower in early trade on Thursday.
What do these figures mean?
When measuring the value of a pair of currencies, one set equals 1 unit and the other shows the current equivalent. As the market moves, the amount will vary from minute to minute.

For example, it could be written:

1 EUR = 1.12829 USD

Here, €1 is equivalent to approximately $1.13. This specifically measures the euro's worth against the dollar. If the U.S. dollar amount increases in this pairing, it's positive for the euro.

Or, if you were looking at it the other way around:

1 USD = 0.88789 EUR

In this example, $1 is equivalent to approximately €0.89. This measures the U.S. dollar's worth versus the euro. If the euro number gets larger, it's good news for the dollar.
The euro gained ground in the previous session despite the new European Central Bank President, Christine Lagarde pledging to continue with Draghi's accommodative monetary stance. Christine Lagarde promised to respond with agility to looming financial and economic turbulences when she becomes President in November. Christine Lagarde also confirmed that lose monetary policy would continue for a long period of time. Despite her dovish tone the euro remained upbeat versus the dollar. Usually any hit of rate cuts or looser monetary policy sends the currency lower
The euro could come under selling pressure today when German factory data is released. Analysts predict that German factory orders declined -1.1% month on month in July as the exporter nation continues to feel the impact of slowing global trade amid the ongoing US — Sino trade war. Data from Germany this week showed that the manufacturing sector in Germany remains in deep contraction, so a decline in factory orders might not be that surprising.
The European Central Bank is due to meet next week to set monetary policy. With data from Germany consistently showing weakness, fears of recession are growing. The ECB could cut interest rates in a bid to support the economy.
Why do interest rate cuts drag on a currency's value?
Interest rates are key to understanding exchange rate movements. Those who have large sums of money to invest want the highest return on their investments. Lower interest rate environments tend to offer lower yields. So, if the interest rate or at least the interest rate expectation of a country is relatively lower compared to another, then foreign investors look to pull their capital out and invest elsewhere. Large corporations and investors sell out of local currency to invest elsewhere. More local currency is available  as the demand of that currency declines, dragging the value lower.
Improved Geopolitical Climate Dents Dollar Demand
The dollar experienced broad weakness in the previous session as investors continued digesting weak ISM manufacturing data from earlier in the week and amid an easing of geopolitical tensions. Brexit, Hong Kong and even the US — Sino trade dispute all experienced a stepping back from the brink. Given that the US dollar is a safe haven, this means in times of high geopolitical tensions investors buy into the dollar. When tensions ease, the dollar often falls.
Today and Friday are big days as far as US economic data is concerned. Friday sees the release of the US non-farm payroll, the most closely watched economic indicator across the month. Prior to the jobs report, today sees the release of jobless claims, factory orders and service sector activity data. Analysts are expecting to see encouraging data all round, with factory orders expected to increase 0.8% month on month. Meanwhile activity in the service sector is expected to increase defying investor fears of a slowdown.
Why does strong economic data boost a country's currency?
Solid economic indicators point to a strong economy. Strong economies have strong currencies because institutions look to invest in countries where growth prospects are high. These institutions require local currency to invest in the country, thus increasing demand and pushing up the money's worth. So, when a country or region has good economic news, the value of the currency tends to rise.
Currencylive.com  is a site operated by TransferWise Inc. ("We", "Us"), a Delaware Corporation. 
The content on our site is provided for general information only. It is not intended to amount to advice on which you should rely. You must obtain professional or specialist advice before taking, or retain from, any action on the basis of the content on our site.
Although we make reasonable efforts to update the information on our site, we make no representations, warranties or guarantees, whether express or implied, that the content on our site is accurate, complete or up to date. Some of the content posted on this site has been commissioned by Us, but is the work of independent contractors. These contractors are not employees, workers, agents or partners of TransferWise and they do not hold themselves out as one. The information and content posted by these independent contractors have not been verified or approved by Us. The views expressed by these independent contractors on currencylive.com do not represent our views.