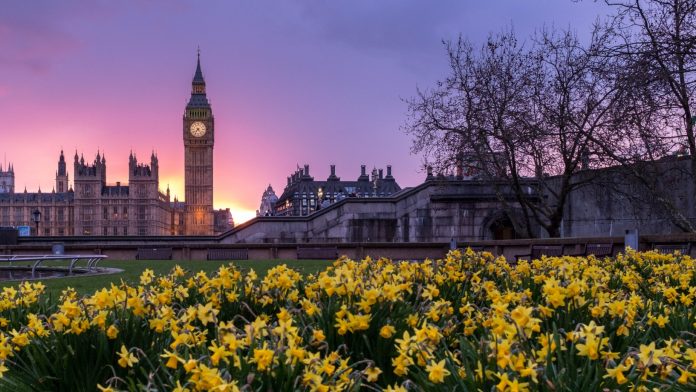 The pound euro exchange rate avoided losses in the previous week and managed to finish the month of August 0.7% higher snapping a three-month losing streak. The pound euro exchange rate closed Friday 0.4% higher at US$1.1068. The pair is advancing in early trade on Monday.
What do these figures mean?
When measuring the value of a pair of currencies, one set equals 1 unit and the other shows the current equivalent. As the market moves, the amount will vary from minute to minute.

For example, it could be written:

1 GBP = 1.13990 EUR

Here, £1 is equivalent to approximately €1.14. This specifically measures the pound's worth against the euro. If the euro amount increases in this pairing, it's positive for the pound

.

Or, if you were looking at it the other way around:

1 EUR = 0.87271 GBP

In this example, €1 is equivalent to approximately £0.87. This measures the euro's worth versus the British pound. If the sterling number gets larger, it's good news for the euro.
The pound advanced across the previous week and throughout August, despite increasing fears that a no deal Brexit is becoming a more probable outcome when the UK leaves the EU at the end of October. Fears of a no deal Brexit increased last week as Prime Minister Boris Johnson acquired permission from the Queen to prorogue Parliament for an unusually long period of over a month. Market participants are seeing the closing of Parliament from 9th September to 14th October as a move to frustrate pro-Reminers from preventing a no deal Brexit.
Members of Parliament return from summer recess on 3rd September. The proroguing of Parliament means that MP's will only have a short amount of time to pass legislation to oppose disorderly Brexit which could help sharpen their focus. A no confidence vote against the government is also possible. This could lead to further political uncertainty and potentially another general election.
Whilst there are some key data points to watch this week, such as manufacturing, construction and services pmi. However, it will be Brexit headlines that drive the price of the pound.
Why is a "soft" Brexit better for sterling than a "hard" Brexit?
A soft Brexit implies anything less than UK's complete withdrawal from the EU. For example, it could mean the UK retains some form of membership to the European Union single market in exchange for some free movement of people, i.e. immigration. This is considered more positive than a "hard" Brexit, which is a full severance from the EU. The reason "soft" is considered more pound-friendly is because the economic impact would be lower. If there is less negative impact on the economy, foreign investors will continue to invest in the UK. As investment requires local currency, this increased demand for the pound then boosts its value.
Euro Investors Await German Manufacturing PMI
The euro was broadly out of favour across the previous week as concerns over the health of the German economy persist. Friday's German retail sales data was just the latest in mounting evidence that the German economy is heading for a recession. Retail sales in Europe's largest economy took a bigger battering in July than what analysts were expecting. Data showed that retail sales dropped by 2.2% month on month, the biggest decline so far this year.
The weak data came following a bigger that forecast decline in business sentiment, a larger than forecast fall in inflation and as unemployment increased; adding to signs that Germany is heading for a recession. The European Central Bank will almost certainly look to loosen monetary policy when they meet this month, potentially by cutting interest rates.
Why do interest rate cuts drag on a currency's value?
Interest rates are key to understanding exchange rate movements. Those who have large sums of money to invest want the highest return on their investments. Lower interest rate environments tend to offer lower yields. So, if the interest rate or at least the interest rate expectation of a country is relatively lower compared to another, then foreign investors look to pull their capital out and invest elsewhere. Large corporations and investors sell out of local currency to invest elsewhere. More local currency is available  as the demand of that currency declines, dragging the value lower.
Germany will stay in focus today as investors watch German manufacturing pmi figures closely. Analysts are expecting the current contraction to continue as the exporter country remains caught up amid the US — Sino trade war.
Currencylive.com  is a site operated by TransferWise Inc. ("We", "Us"), a Delaware Corporation. 
The content on our site is provided for general information only. It is not intended to amount to advice on which you should rely. You must obtain professional or specialist advice before taking, or retain from, any action on the basis of the content on our site.
Although we make reasonable efforts to update the information on our site, we make no representations, warranties or guarantees, whether express or implied, that the content on our site is accurate, complete or up to date. Some of the content posted on this site has been commissioned by Us, but is the work of independent contractors. These contractors are not employees, workers, agents or partners of TransferWise and they do not hold themselves out as one. The information and content posted by these independent contractors have not been verified or approved by Us. The views expressed by these independent contractors on currencylive.com do not represent our views