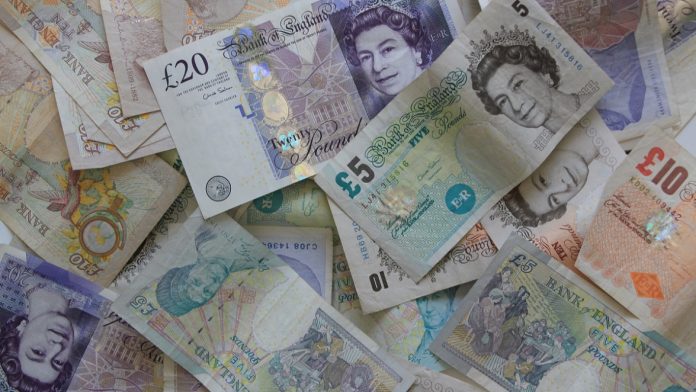 After hitting a fresh 6 month low of €1.1047 early on Wednesday the pound clawed back some lost ground later in the session. The pound euro exchange rate closed on higher ground at €1.1066 snapping a three-day losing streak. The pound was moving lower in early trade on Thursday.
What do these figures mean?
When measuring the value of a pair of currencies, one set equals 1 unit and the other shows the current equivalent. As the market moves, the amount will vary from minute to minute. If the euro amount increases in this pairing, it's positive for the pound. Or, if you were looking at it the other way around:1 EUR = 0.87271 GBPIn this example, €1 is equivalent to approximately £0.87. This measures the euro's worth versus the British pound. If the sterling number gets larger, it's good news for the euro.
No deal Brexit fears dominated once again in early trade on Wednesday, after the UK Brexit Secretary Steve Barclay said that the chances of a no deal Brexit were being underestimated. With Boris Johnson likely to take over as the UK Prime Minister as from next week, investors are growing concerned that his Brexit strategy will lead to a no deal Brexit. Economists have frequently warned that a no deal Brexit is the worst possible scenario for UK business, the British economy and therefore the pound. Investment banks are also weighing into the debate with Morgan Stanley predicting pound dollar parity in the event of a disorderly Brexit.
Why is a "soft" Brexit better for sterling than a "hard" Brexit?
A soft Brexit implies anything less than UK's complete withdrawal from the EU. For example, it could mean the UK retains some form of membership to the European Union single market in exchange for some free movement of people, i.e. immigration. This is considered more positive than a "hard" Brexit, which is a full severance from the EU. The reason "soft" is considered more pound-friendly is because the economic impact would be lower. If there is less negative impact on the economy, foreign investors will continue to invest in the UK. As investment requires local currency, this increased demand for the pound then boosts its value.
Offering some support to the pound in the previous session was the fact that UK inflation remained steady in June. UK inflation held at 2% in line with the BoE's target. With inflation at 2% and wages increasing at 3.6% UK households should find they have more disposable income. However, Brexit uncertainty is still weighing on consumer confidence. Whilst inflation is steady at 2%, the Bank of England will be unlikely to hike interest rates given Brexit uncertainty.
ECB Still Likely To Ease Despite Uptick In Inflation
The euro traded broadly higher versus its peers on Wednesday following inflation data that was stronger than what analysts had been anticipating. Inflation in the eurozone ticked up in June by 0.2% month on month, ahead of the 0.1% forecast. On an annual basis inflation increased to 1.3%, above the 1.2% forecast. This is certainly a step in the right direction but is still significantly short of the European Central Bank's target of 2%. This increase is unlikely to change the central banks slightly more dovish stance. Monetary policy loosening is still more likely than any form of tightening.
Today there is no high impacting eurozone data. Investors will look ahead to Friday's PPI reading. This is important because any sign of inflation ticking lower at wholesale level could indicate that future consumer inflation will also dip. This could weigh on the euro.
---

This publication is provided for general information purposes only and is not intended to cover every aspect of the topics with which it deals. It is not intended to amount to advice on which you should rely. You must obtain professional or specialist advice before taking, or refraining from, any action on the basis of the content in this publication. The information in this publication does not constitute legal, tax or other professional advice from TransferWise Inc., Currency Live or its affiliates. Prior results do not guarantee a similar outcome. We make no representations, warranties or guarantees, whether express or implied, that the content in the publication is accurate, complete or up to date. Consult our risk warning page for more details.
This article was initially published on TransferWise.com from the same author. The content at Currency Live is the sole opinion of the authors and in no way reflects the views of TransferWise Inc.