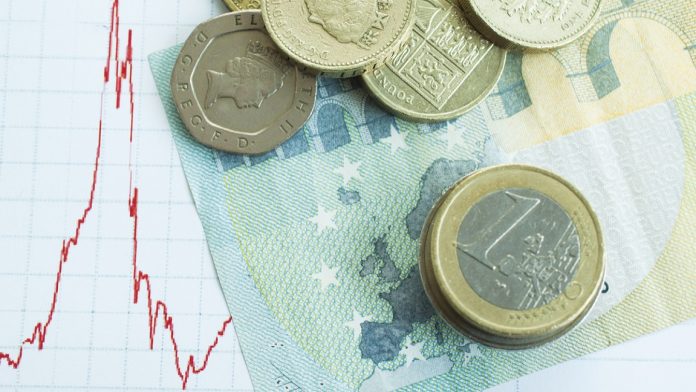 In a choppy session the pound euro exchange rate closed roughly flat on the day. The pair pushed to a high of €1.1674 before dropping lower following a balanced message from the Bank of England.
As analysts expected, the Bank of England vote unanimously to keep monetary policy unchanged. The bank rate will stay at 0.75% and the central bank will continue buying bond to the tune of £435 billion. The BoE also released its quarterly inflation report. Whilst the central bank upgraded growth for 2019, 2020 and 2021, it also downgraded the inflation forecast.
The message from central bank governor Mark Carney was well balanced. Whilst he advised that the global economy was showing signs of improving, the domestic picture was more troubling. Mark Carney also advised that business investment was falling, although firms were still hiring. All in all the central bank remained neutral saying that they consider that rates may need to go up, but that they were in no rush to do so. The neutral stance was slightly disappointing for pound investors and the pound dropped.
Why do raised interest rates boost a currency's value?
Interest rates are key to understanding exchange rate movements. Those who have large sums of money to invest want the highest return on their investments. Higher interest rate environments tend to offer higher yields. So, if the interest rate or at least the interest rate expectation of a country is relatively higher compared to another, then it attracts more foreign capital investment. Large corporations and investors need local currency to invest. More local currency used then boosts the demand of that currency, pushing the value higher.
Today investors will look towards the UK service sector PMI. After falling sharply in March, analysts are expecting activity in the service sector to have picked up in April. Analysts are forecasting that the sector will return to expansion with a PMI of 50.4, up from 48.9 in March, whereby 50 separates expansion from contraction.
Eurozone Data Misses The Mark
The euro was also broadly out of favour following several disappointing economic data prints. Firstly, retail sales failed to live up to analyst expectations. Eurozone retail sales increased 2.1% year on year in March, significantly weaker than the 2.9% than analysts had pencilled in and well below the 4.4% reading for February. Retail sales are important because they are considered an indication of future inflation. Weaker retail sales point to weaker future inflation. Weaker inflation and the European Central Bank will be more interested in cutting interest rates rather than hiking.
German manufacturing data was another source of disappointment for euro investors. The German manufacturing sector unexpectedly contracted further in April to a PMI of just 44.4. Analysts were expecting the sector to remain weak but steady at 44.5. Soft manufacturing data for Germany does not bode well for the health of the economy as a whole.
Why does poor economic data drag on a country's currency?
Slowing economic indicators point to a slowing economy. Weak economies have weaker currencies because institutions look to reduce investments in countries where growth prospects are low and then transfer money to countries with higher growth prospects. These institutions sell out of their investment and the local currency, thus increasing supply of the currency and pushing down the money's worth. So, when a country or region has poor economic news, the value of the currency tends to fall.
Today eurozone inflation data will be under the spotlight. Analysts are expecting to see an uptick in inflation up to 1.6% from 1.4%. Higher inflation increases the chances of an interest rate hike from the ECB and so could lift the euro.
---

This publication is provided for general information purposes only and is not intended to cover every aspect of the topics with which it deals. It is not intended to amount to advice on which you should rely. You must obtain professional or specialist advice before taking, or refraining from, any action on the basis of the content in this publication. The information in this publication does not constitute legal, tax or other professional advice from TransferWise Inc., Currency Live or its affiliates. Prior results do not guarantee a similar outcome. We make no representations, warranties or guarantees, whether express or implied, that the content in the publication is accurate, complete or up to date. Consult our risk warning page for more details.
This article was initially published on TransferWise.com from the same author. The content at Currency Live is the sole opinion of the authors and in no way reflects the views of TransferWise Inc.