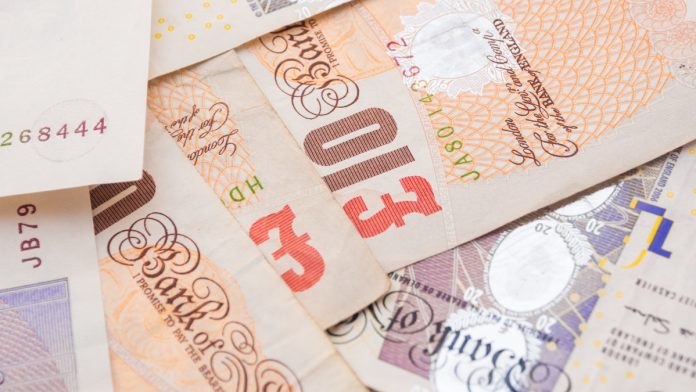 The pound moved higher versus the euro in the previous session as mainland European markets and banks were closed for Labour day. The pound extended gains from the previous session hitting a 4 week high of €1.1647.
Pound trades shrugged off UK manufacturing pmi figures for April. Manufacturing growth slowed in April as companies eased back on stock piling following the delay in Brexit. The manufacturing pmi dropped to 53.1 in April, in line with analysts' forecasts but down from 55.1 reading in March.
With the Brexit deadline pushed back to October, companies are no longer building inventories like they were in the first quarter of the year. Growth output and news orders also slowed amid weaker global demand, notably from the EU, the US and China. Normally weaker data would weigh on demand for the pound.
Why does poor economic data drag on a country's currency?
Slowing economic indicators point to a slowing economy. Weak economies have weaker currencies because institutions look to reduce investments in countries where growth prospects are low and then transfer money to countries with higher growth prospects. These institutions sell out of their investment and the local currency, thus increasing supply of the currency and pushing down the money's worth. So, when a country or region has poor economic news, the value of the currency tends to fall.
Instead the pound traded buoyantly, supported by Brexit optimism as cross-party talks continue with an improved tone. Reports circulating that UK Prime Minister Theresa May wants the negotiations concluded by the middle of next week is boosting hopes of a Brexit deal being pushed through Parliament.
Today investors will look to the Bank of England monetary policy announcement. Analysts do not expect the central bank to make any changes to policy. Whilst Brexit has been pushed back, the uncertainties remain so economic growth is forecast to remain subdued. Analysts believe this means the BoE will continue to have their hands tied over Brexit.
Will German Manufacturing PMI Pull The Euro Lower?
The euro was relatively quiet on Wednesday as many European banks were closed for Labour day bank holiday.
Whilst the euro was weaker than the pound, it was still holding up well. This was mainly thanks to the barrage of Eurozone data on Tuesday which impressed investors. Eurozone GDP printed above analysts' forecasts and German inflation jumped back to 2%.
Today investors will keep their focus on Germany as it releases manufacturing pmi data. In March the sector contracted sharply to just 44.5. Analysts are not expecting to see an improvement. This could keep the euro out of favour.
---

This publication is provided for general information purposes only and is not intended to cover every aspect of the topics with which it deals. It is not intended to amount to advice on which you should rely. You must obtain professional or specialist advice before taking, or refraining from, any action on the basis of the content in this publication. The information in this publication does not constitute legal, tax or other professional advice from TransferWise Inc., Currency Live or its affiliates. Prior results do not guarantee a similar outcome. We make no representations, warranties or guarantees, whether express or implied, that the content in the publication is accurate, complete or up to date. Consult our risk warning page for more details.
This article was initially published on TransferWise.com from the same author. The content at Currency Live is the sole opinion of the authors and in no way reflects the views of TransferWise Inc.