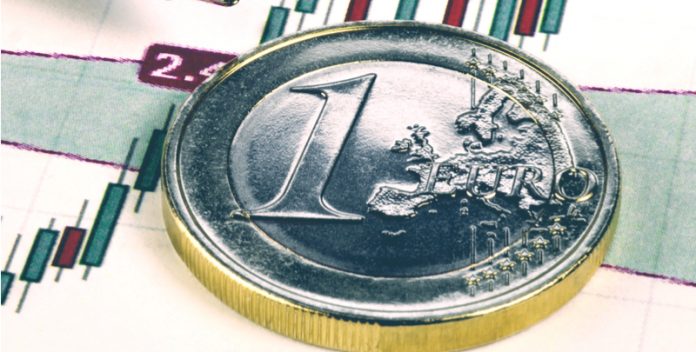 The pound tumbled against the euro on Tuesday, dropping from a high of €1.1343 to €1.1195 before closing the session just above €1.12.
What do these figures mean?
When measuring the value of a pair of currencies, one set equals 1 unit and the other shows the current equivalent. As the market moves, the amount will vary from minute to minute.
For example, it could be written: 1 GBP = 1.13990 EUR
Here, £1 is equivalent to approximately €1.14. This specifically measures the pound's worth against the euro. If the euro amount increases in this pairing, it's positive for the pound.
Or, if you were looking at it the other way around: 1 EUR = 0.87271 GBP
In this example, €1 is equivalent to approximately £0.87. This measures the euro's worth versus the British pound. If the sterling number gets larger, it's good news for the euro.
Pound investors sold out of sterling after they were left in the dark by a Bank of England (BoE) policy maker and as they look ahead to the UK wages report later today.
The markets had been waiting keenly for BoE policy member Ben Broadbent to speak in Aberdeen yesterday. More recent rhetoric from BoE policymakers has been erring on the side of an interest rate rise, so investors were keen to see if Broadbent would be joining them in this. The pound rallied in anticipation of the speech; however, sterling quickly lost ground as rate hike expectations shifted downwards. Broadbent chose not to mention monetary policy and instead focused on the impact of Brexit on trade. Broadbent's silence on the topic of monetary policy is being interpreted as evidence that he remains unswayed by recent comments from other policy members.
Today promises to be an action packed day for pound traders as UK unemployment and wage data for the three months to May will be released. Unemployment is expected to stay steady at 4.6%. Given that inflation is currently at 2.9%, investors will be keen to see if wages come in higher than the expected rate of 1.8%. The 1.8% anticipated is still lower than last month's 2.1% and highlights the mounting pressure on the squeezed consumer.
As wages are dropping and cost of living increasing, consumers are less likely to spend. A slowdown in consumer spending is bad news for the already struggling UK economy, which is so dependant on the consumer-led service sector. A lower than expected wages print could weigh on the pound heavily and pull it lower for another session. On the other hand any signs that the wages are proving to be resilient could give the pound a much needed boost.
Why does strong economic data boost a country's currency?
Solid economic indicators point to a strong economy. Strong economies have strong currencies because institutions look to invest in countries where growth prospects are high. These institutions require local currency to invest in the country, thus increasing demand and pushing up the money's worth. So, when a country or region has good economic news, the value of the currency tends to rise.
Meanwhile the rally in the euro received a boost after Italy reported a surge in industrial production. Analysts were anticipating a decline of 0.5% in the sector but instead it expanded by 0.7%.
The euro could receive another boost today following eurozone industrial production data for May. City analysts expect production to have increased from 0.5% to 1.1%, and should the figure beat forecasts the euro could get a boost.

This publication is provided for general information purposes only and is not intended to cover every aspect of the topics with which it deals. It is not intended to amount to advice on which you should rely. You must obtain professional or specialist advice before taking, or refraining from, any action on the basis of the content in this publication. The information in this publication does not constitute legal, tax or other professional advice from TransferWise Inc., Currency Live or its affiliates. Prior results do not guarantee a similar outcome. We make no representations, warranties or guarantees, whether express or implied, that the content in the publication is accurate, complete or up to date. Consult our risk warning page for more details.
This article was initially published on TransferWise.com from the same author. The content at Currency Live is the sole opinion of the authors and in no way reflects the views of TransferWise Inc.