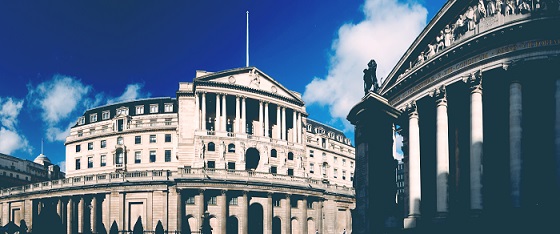 The pound US dollar exchange rate soared to a high of US$1.3301 following news that UK inflation hit a 4 year high. This is the highest level that the pound had traded against the US dollar since early September last year. Sterling is currently up 11% versus the US dollar since its January low of US$1.1979.
Demand for the pound increased sharply as investors digested the latest UK inflation figures. The cost of living in Britain rose 2.9% year on year in August, after declining for the past two straight months. The higher rate of inflation could put the Bank of England under increased pressure to raise interest rates in an attempt to keep the runaway inflation under control. Inflation is significantly above the BoE's target rate of 2%, and some policy makers may start to feel uncomfortable with inflation being so high.
Analysts still expect the majority of policy makers to vote to keep rates on hold at the next monetary policy meeting on Thursday. However, the high rate of inflation may result in the vote split shifting slightly to 6-3, with 3 in favour of tighter monetary policy. This will most likely depend on Chief Economist Andy Haldane and whether he will opt to join disinters Michael Saunders and Ian McCafferty. He has previously expressed that rates may need to rise before the end of the year, so Haldane may consider that now is the time. The increased odds of a rate rise pushed sterling northwards.
Why do raised interest rates boost a currency's value?
Interest rates are key to understanding exchange rate movements. Those who have large sums of money to invest want the highest return on their investments. Higher interest rate environments tend to offer higher yields. So, if the interest rate or at least the interest rate expectation of a country is relatively higher compared to another, then it attracts more foreign capital investment. Large corporations and investors need local currency to invest. More local currency used then boosts the demand of that currency, pushing the value higher.
Today UK employment data will be released. Analysts are forecasting that wage growth including salaries will increase 2.3% from 2.1% in June. Taken on its own, this is a fairly respectable figure, but when compared to inflation at 2.9%, it's a pay cut in real terms. Should the figure be less than what analysts have pencilled in then the recent sterling rally could well be short lived.
Dollar remains weak in quiet session
The US dollar continues to be subject to a loss of demand causing it to lose ground against its major peers including the pound. Investors continue to keep one eye on the immense destruction brought about by Hurricane Irma and Harvey in a week sparse of high impact economic data.

This publication is provided for general information purposes only and is not intended to cover every aspect of the topics with which it deals. It is not intended to amount to advice on which you should rely. You must obtain professional or specialist advice before taking, or refraining from, any action on the basis of the content in this publication. The information in this publication does not constitute legal, tax or other professional advice from TransferWise Inc., Currency Live or its affiliates. Prior results do not guarantee a similar outcome. We make no representations, warranties or guarantees, whether express or implied, that the content in the publication is accurate, complete or up to date. Consult our risk warning page for more details.
This article was initially published on TransferWise.com from the same author. The content at Currency Live is the sole opinion of the authors and in no way reflects the views of TransferWise Inc.